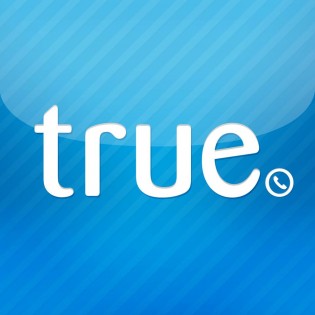 Global collaborative phone directory app Truecaller is based in Sweden, but it's proving to be a hit in India and other parts of Asia. Truecaller revealed today that it now has 11 million users worldwide, with 300 million phone number searches every month. With this momentum, the team also released a major new update which now allows its users to search phone numbers by name, among other new functions.
In a simple way, Truecaller is like the Yellow Pages, but a global one and it can be used from your phone. The ones putting in their number details are the users themselves. Users can opt to let Truecaller record their phonebook, but the process is reversible, meaning that the users can ask Truecaller to delete said phonebook data. In order to get the data from the users we've searched, we need to send a contact request to them first, and see if they'll let us see their data. This helps guarantee that the users' privacy is still within their control.
From the 11 million users on Truecaller today, marketing manager Kim Fai Kok tells us that more than 60 percent of them come from Asia. The top five users are based in India, Lebanon, Jordan, Kuwait, and Saudi Arabia. Kim says that Truecaller became very popular in India because, he claims, traditional directory services hadn't existed before Truecaller. Plus, there are 960 million mobile subscribers in the country in which 97 percent of them are pre-paid numbers, so a lot of number-changing goes on. Truecaller makes the huge task of keeping track of who owns the numbers easy.
He explained Truecaller's main benefits:
The primary reason why our users are loving the app is that before Truecaller, there was no easy way to find phone numbers unless you wanted to spend hours searching the web or asking friends. Truecaller's users from all over the world enhance the service by sharing their contacts and together, we create a collaborative dynamic database that is always evolving. Truecaller also features a collaborative top spam list, which is built by our users to help identify the top spammers in your area. You are automatically warned and protected by Truecaller from these spam numbers and the top spam list.
The app is available on many platforms – iPhone, Android, Windows Phone 7, Blackberry, and Nokia Symbian. While the Truecaller app's functions are mostly free, contact requests using the new name search feature require a fee. And the new update is available just for iPhone and Android for now. You can download the app according to your OS here.