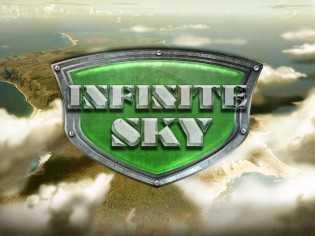 Indonesian game developer Touchten's flagship game, Infinite Sky, which has garnered more than one million downloads and 200,000 daily active users, has managed to break even on revenues from the game in November. Rokimas Soeharyo, the co-founder of Touchten, then told us that the studio is going to localize the game for the Chinese and Japanese market, and the updated iOS version should be available this week for both markets. But we'll need to wait around two to three more months for the Android version in those languages to arrive.
Roki explained that the localization efforts for the Chinese version of Infinite Sky will go beyond language translations and a local ad network. The game will have social integration with Weibo and QQ rather than Facebook and Twitter. Then they are also open to possibility of localizing the game's story as well to make it more relatable to the Chinese market in the future. He said that the Japanese version would only receive language translations and not support for homegrown social networks like Mixi.
Roki noted that they are partnering with Chinese game publisher Yodo1 for the Chinese launch. He mentioned several benefits that they'll get from this partnership, which includes Infinite Sky being featured in several third-party app stores, and intellectual property protection. The team is also working on the sequel of Infinite Sky at the moment, and the game should be available in mid 2013.
Besides China and Japan, Touchten is looking to make its presence felt in South America as well. The game developers are now working on a football game for the upcoming 2014 World Cup in Brazil. He told me that they are working with a legendary Brazilian footballer for this game. Roki notes:
The Brazil mobile market is a huge and growing market, and we would like to seize the opportunity sooner rather than later. There are over 19 million smartphones in Brazil. This football game presents a great opportunity to tap into those users.
Look out for the upcoming update to Infinite Sky in iTunes.