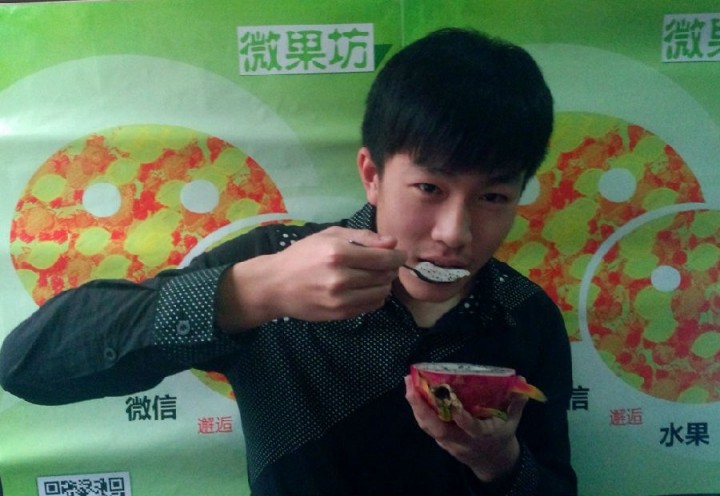 Everyone's familiar with how businesses large and small will leverage social media to generate revenue. In Asia, high profile brands including McDonalds, Maybelline, Xiaomi, and 7-11 have all run promotions on any number of popular social networks.
But China's WeChat, the behemoth messaging service owned by Tencent (HKG:0700), is reaching even the smallest of small-scale businesses. And there's perhaps no better ambassador for the app's potential than Du Hailong, a twenty-one year old computer science student who has built a business selling fruit to his classmates through WeChat.
Nearly every day for the past four months, Du and his five friends have worked together to deliver fresh fruit around Liaocheng University's campus in Shandong Province, located about 120 kilometers from the capital Jinan.
Students who follow the WeChat subscription account for Weiguofang, the name of Du's business, can browse through daily deals on various fruits and snacks. After placing orders on WeChat, the Weiguofang team delivers fruit directly to the customers' immediate location, where cash is collected for payment.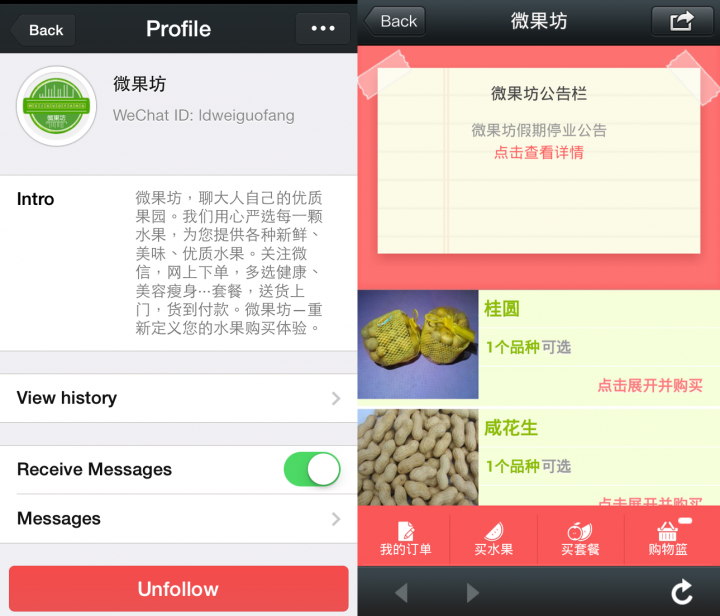 Du has dabbled in internet entrepreneurship in the past, having once owned a few shops on Taobao, China's leading e-commerce marketplace. But he considers Weiguofang his biggest success thus far, as it's helped solve a real problem around his college campus.
I decided to sell fruit because the fruit stands at my university are all poor-quality, and expensive too. I knew I wanted to start my own business, but I also wanted to help provide convenience for my classmates
Du tells Tech in Asia that WeChat was an appealing tool for launching the business due to its flexibility and openness.
Before I opened my shop, I was always paying attention to the evolution of public accounts on WeChat. I could see that Tencent really valued them. Public accounts were becoming more open and you could upgrade them. Its API was open as well. Taobao is already too saturated – it's hard to penetrate and there are a lot of fakes and advertisements. WeChat is a bit more agile. A small entity can still have its own brand. So when I thought the timing was right, I started Weiguofang.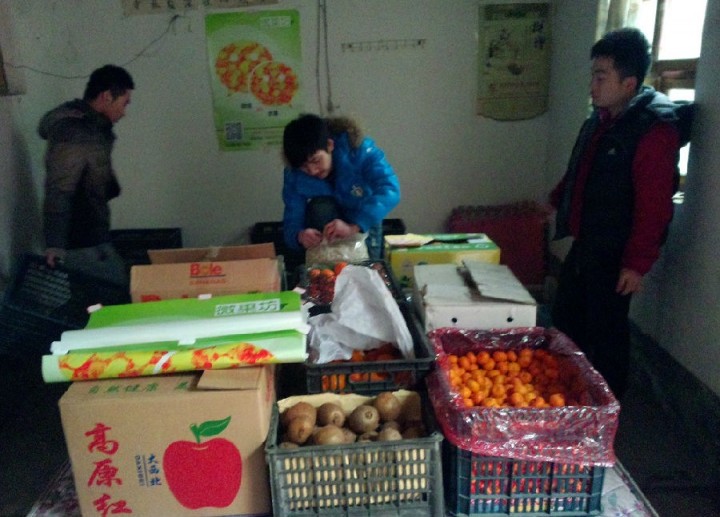 Weiguofang has grown modestly but steadily since its founding last July. The team keeps its fruit in two storage spaces close to campus, and has begun a working relationship with a nearby farm. With monthly revenues approaching RMB 20,000 (about $3,300), Weiguofang isn't getting Du and his teammates wealthy. But it's been successful enough to quench Du's entrepreneurial ambitions, which he hopes to take further after graduation.
"My dream since childhood was always to run my own business," says Du. "I don't care what industry I enter. I'll always follow that dream."