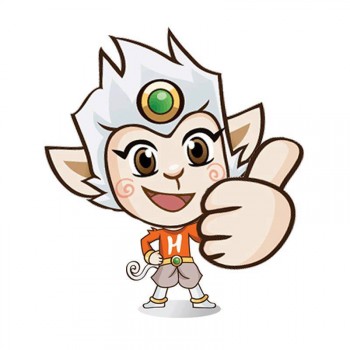 Ask Hanuman is a car insurance price comparison website. It's a company under Alpha Founders, a Thai holding firm that also founded Hansa LED, Lazada Thailand, and many more. Ask Hanuman is initially focused on car insurance and will be expanded to products such as credit cards and loans soon.
The car insurance comparison model isn't something new in Thailand, as we've had Gluaygluay for quite a while. But what's interesting is that Ask Hanuman has launched the first car insurance search mechanism in the country designed for women only. In one of the promotions, when a woman motorist visits Ask Hanuman to compare insurance prices, the company will offer an additional discount for if she is buying an insurance policy through the site.This is similar to when a comparison sites offer discounts for a specific type of car.
Car insurance for women
Found in May 2013, Ask Hanuman is currently partnering with over 30 insurance companies, 10 leading banks, and 30 key marketing players. According to a company representative, auto insurance for women was launched under this idea:
Women are known for being safer drivers, filing less claims and for smaller amounts, but so far no company has recognized this fact and credited women buyers for this behavior.
Really? This sounds to me more like a risk than an opportunity. Not to be sexist here (I'm a woman and a great driver; zero crashes in the past 10 years.) however, I can't help but wonder if the company has heard of the Asian women driving stereotype (as seen on Family Guy). Skeptical as I am, I asked Ask Hanuman why it chose to launch this product and if the company has any stats to back up the safety claims, and I got quite an optimistic answer:
There are international stats, plus every insurance company has their stats (which are not public). Even though women represent a big part of the drivers in Thailand and have distinct acquisition and usage habits, there are not many companies making an effort to offer them packages that fit their needs. Statistically, men are still more likely to get into crashes, and drive aggressively – like speeding and running red lights. They're also more likely to drink and drive.

Ask Hanuman's numbers
Ask Hanuman recently wrapped up a round of funding. Although the size of the investment from Alpha Founders was undisclosed, the company was willing to share that it was a good six-figure number. Ask Hanuman also has a user-base growing at a rate of 50 percent every two weeks, and currently has 15,000 website users per month. It also has plans to expand further to Hong Kong, Singapore, Indonesia and Vietnam in the near future.
Currently, Ask Hanuman doesn't have any mobile applications available, but the website is adapted to mobile devices. Although the amount of mobile/tablet traffic normally goes up around 30 percent over weekends, the company believes that insurance is not a category people need to constantly monitor, so it doesn't expect users to install a dedicated app on their mobile phones.
(Editing by Steven Millward)