Mimee is a blogger and editor at Bangkok-based Thumbsup.
---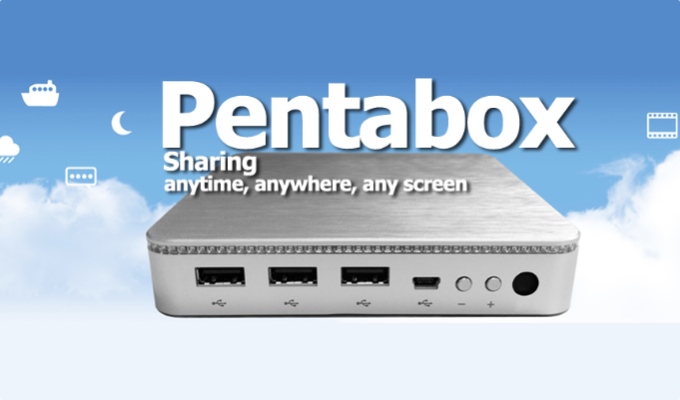 Thai startup The VCgroup – which stands for Venture Catalyst – has launched an interesting new cloud client platform called Penta. Aiming to make a new cloud platform for Smart TVs, VoiP, healthcare solutions, and lots more, the young company partnered up with Hong Kong's Power-All Networks and Foxconn (the well known gadget OEM) to launch a joint-venture last year called Power-All Venture. And this is where the new Penta comes in.
Clients can take up the SaaS and its Pentabox hardware (pictured) as part of their own branded solutions. Aside from the above examples, startups or major corporations could make use of it to power advert screens, home automation for lights or electronics, web TV, video-on-demand, and video conferencing. Penta's framework is based on Android and Linux, allowing clients to run existing Android apps or develop their own on a familiar platform.
The Penta service is open and can be used with any third-party app engine or cloud provider like Amazon Web Services or Microsoft's Azure, or deployed via a business' own servers. It's good to see a Thailand-based startup thinking globally with this kind of well-connected, high potential web platform.
You can connect with chairman and founder Dr. Jay Jootar (pictured) and the crew on the VCgroup's Facebook page.