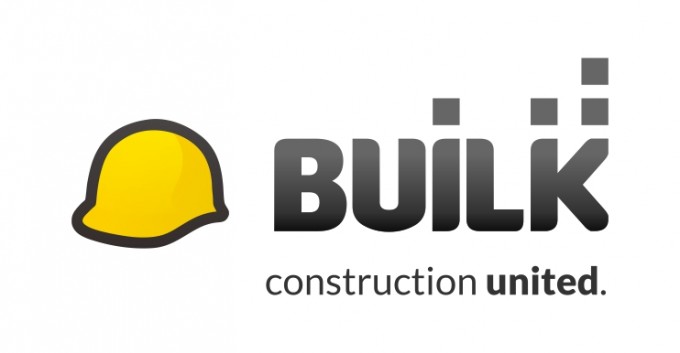 You probably have no idea how big the construction industry is, do you? Check it out. This year, it was a $7.2 trillion industry. By 2020, it will hit $12 trillion. It currently accounts for 13 percent of the global GDP and will hit 15 percent by 2020. That's just behind China's GDP and way above Japan's GDP, according to numbers from last year). So, to say the least, it's a huge market. That's why Builk is one of the more promising startups coming out of Thailand. It's hitting one of the biggest industries in the world.
I talked to Patai Padungtin, co-founder and "principal evangelist" of Builk, who gave me the lowdown on the startup.
Basically, Builk is a Software As A Service (SaaS) platform that allows construction companies to manage their construction projects. This includes tracking inventory, gathering construction information, and what Patai believes to be a social network for construction companies. Currently, over 2,000 companies are using the software, with the majority of them being Thai small-to-medium sized construction enterprises that Builk locked in via word of mouth. The company started in 2009, and released its first product in 2010.
How Builk makes money from freemium
Patai strongly believes in the freemium model, because according to him, the construction industry is old fashioned.
We come from the construction industry so we know how they work, and we also know intimately what the concerns are. And we know that if we didn't offer our service free from the start, the companies wouldn't try it. That's why we also don't offer a premium model.
This underlines how difficult an industry Builk is attempting to penetrate and how important it is for Patai to have a construction background. He's got industry credibility from over 10 years of experience in construction. And the team's also got the the experience, having built Enterprise Resource Planning (ERP) software since 2005.
Promising future
With that background, Patai knows that there are a few key ways get revenue, namely from advertisements, construction market research, and licensing. In the near future, Patai's got some cool plans:
For our next product, Builk 3.0, is ready for international users to use Builk for their construction businesses. But we still focus on the Thailand and Indonesia markets. We are exploring an opportunity in Australia now. Next month our first iOS construction site collaboration app, called Builk SiteWalk, will be launched. and it will be free to disrupt the construction industry again.
By the end of this year, you can expect to see some really cool stuff coming from Builk, including more features and building on their current platform. It really pays to be deep in a vertical.