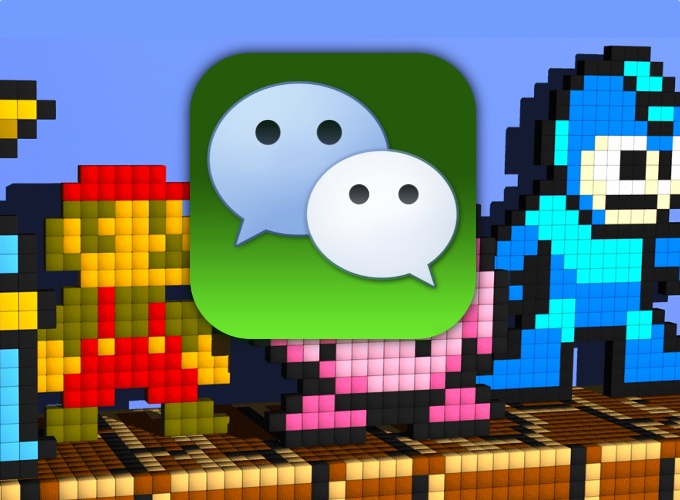 Tencent's (HKG:0700) full-year 2012 financials came out this evening, showing that the web giant's mobile services grew a mere 14 percent in terms of revenue in the past year. But that might change in 2013. In the post-earnings conference call that's still ongoing, Tencent executives confirmed that WeChat, which now has over 300 million users, will get a game platform soon. The official word is:
We are in the process of designing a game platform for WeChat – it'll be in testing mode in the next few months.
There's no date set for the launch of WeChat's gaming platform – which will compete directly with similar platforms on KakaoTalk and Line, both for users and for the affection of game developers – because, a Tencent executive added, "It takes time to get it right for users. (…) We still view user experience as the number one priority (for WeChat)."
Social gaming has been a boon for both KakaoTalk and Line apps since it became incorporated in the popular messaging apps last summer. As seen with hit games like Anipang, the hook-up with the messaging app can bring in millions of users, creating a revenue-share win-win for the game studio and the social app company. That's likely the area that WeChat will go in.
Tencent is also China's biggest gaming company in terms of revenue – and, as was just pointed out during the conference call – "China's biggest mobile publisher by revenue". So it has nearly a decade of experience in this area.
In terms of Tencent's general lackluster monetization of mobile, an executive admitted that there are "hurdles in terms of games, platforms" and maybe "a lack of blockbusters" for users to play, but the conference call crew – including chairman and CEO Ma Huateng, and president Martin Lau – pointed out that things can turn around quickly, and "mobile has the lowest cost per unit time, so we look at it as positive."
For WeChat users, it seems that Tencent is in no rush to monetize, so there won't be any money-grabbing features appearing in the app. Another possible channel for WeChat is online-to-offline and local services – something long rumored to take the form of mobile payments and perhaps a mobile wallet. On that area of expansion, Martin Lau admitted that very limited testing has taken place for mobile payments with retailers and merchants, but added:
We take a long-term view – there are so many hurdles and a lack of standardization (for payments). So it's an experiment that we take a lot of interest in, but it takes a long time to see what needs to be done to build a business model on it.
Let us know in the comments if you're keen to try out WeChat's gaming platform and any other potential features.