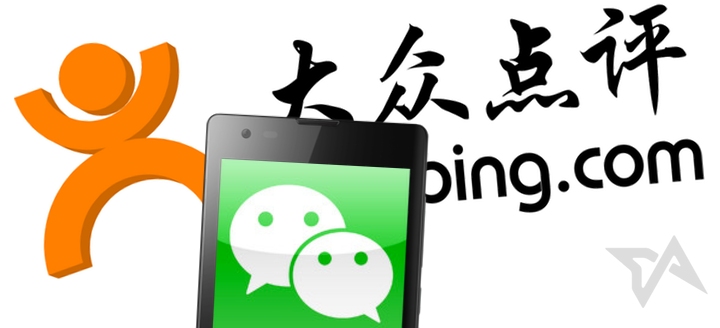 Chinese web and social media titan Tencent (HKG:0700) has revealed this afternoon that it has taken a 20 percent stake in Dianping, a Yelp-style local listings portal that also sells daily deals. Tencent hasn't revealed any financial details.
This major deal will see a lot of Dianping content – such as local listings, consumer reviews, daily deals, online restaurant reservations and take-out ordering services – added to Tencent's two main social networks, WeChat and QQ.
WeChat a growing threat to Baidu and Alibaba
The addition is especially significant in WeChat, the popular messaging app that has close to 300 million active users. WeChat has already grown in the past year to cover mobile payments, taxi bookings, and cinema tickets, so the addition of Dianping's content makes WeChat an even stronger force in e-commerce.
That's a growing threat both to Alibaba – which wants Alipay to remain as China's top e-wallet service – as well as Baidu, which puts maps, local listings, and daily deals at the core of its mobile strategy.
Martin Lau, Tencent's president, says in today's announcement that the big bucks Dianping deal with give QQ and WeChat users "integrated online-to-offline experiences, especially on mobile devices." He added that it'll be a boon for "helping local businesses extend their consumer reach and deepen their consumer interaction."
(Editing by Terence Lee)