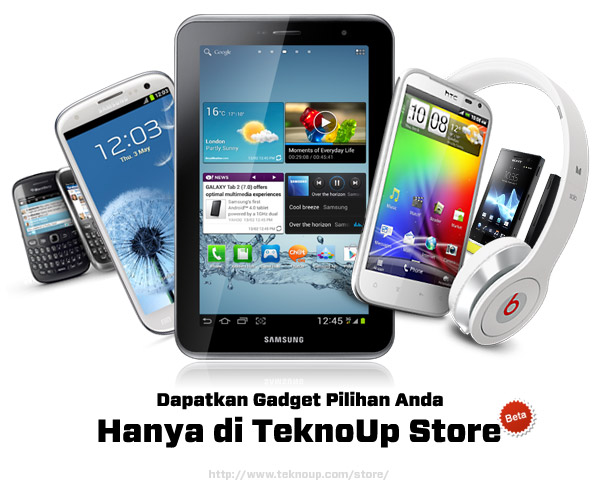 Indonesian gadget review and e-commerce site TeknoUp.com (1) announced on Friday that it now accepts payment by credit card, which is powered by Indonesian payment gateway Veritrans. TeknoUp CEO Citra Purnawijaya then explained to us about the company's progress last year:
We managed to be sustainable in 2012 in terms of growth and store traction. Without any advertisement unlike other giant e-commerce sites, we are happy with the state of TeknoUp organic growth, especially for the store.
Citra said that he is seeking further dominance and growth for TeknoUp as the local gadget portal in Indonesia this year. He shared that TeknoUp's monthly revenue is still under IDR 1 billion (US$ 103,000) Though the company has had an Android app since 2011, it only plans to release its iOS app soon.
(UPDATED: We've added more information to the article.)
It is interesting to point out that more and more Indonesian e-commerce startups are now able to process credit card payments – a sign that credit cards are gaining traction in Indonesia. Veritrans CEO Ryu Kawano said during the recent TechinAsia Jakarta Meetup that the fewer steps it needs for people to make their purchases online, the easier it becomes for merchants to generate sales. Lesser steps to making payments generate more impulsive purchases.
Besides TeknoUp, Veritrans is also powering the credit card payment systems of other startups including WayangForce, Qeon Interactive, and Sribu.
---
Disclosure: East Ventures is an investor in TeknoUp and TechinAsia. See our ethics page for more information.  ↩