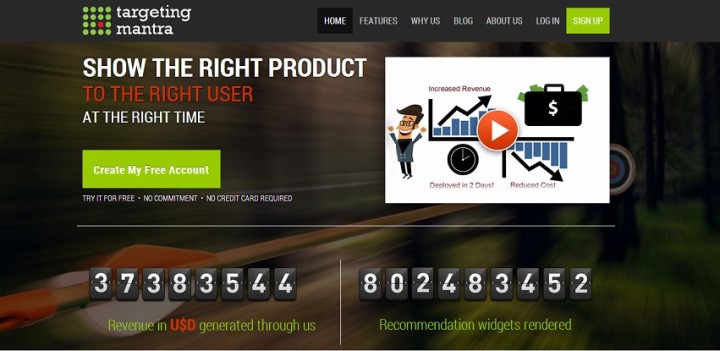 2014 is a landmark year for global ecommerce. For the first time, Asia-Pacific has usurped North America to become the largest regional ecommerce market in the world. Worldwide business-to-consumer (B2C) ecommerce sales will increase by 20.1 percent to reach US$1.5 trillion, out of which US$525.2 billion is expected to come from the Asia-Pacific region. North America will trail at US$482.6 billion, according to eMarketer estimates.
This ecommerce leap is mostly thanks to the mobile user-base explosion in emerging markets like India. However, some credit is due to the ecommerce players in the region. More and more of them are entering the field, and consumers are spoilt for choice. In such a competitive scenario, estores are increasingly dependent on technology to lure, coax, and compel consumers to loosen purse strings online. But a retailer often lacks the resources, time and focus to develop sophisticated software in-house and upgrade it constantly. For this ammunition, they turn to niche tech startups. Gurgaon-based TargetingMantra, part of Batch 9 of the 500 Startups accelerator program in Mountain View, California, is one such specialist. This startup by ex-Amazonians has a tech tool that figures out what ecommerce consumers are interested in, and delivers personalized choices to them.
When personalization gets counter-intuitive
Personalization in ecommerce is about delivering tailored shopping experiences to a targeted audience at the right time. For example, if you are shopping on Amazon for a bag, chances are high that you'll find the site throwing up choices in your favorite color. And while you're making up your mind, in another corner of the page, you might find a cricket book you were thinking of buying.
A bag and a book aren't products that are automatically bundled. Such a prompt comes up because Amazon has complex in-built algorithms which track your online buying behavior, gather insights about you, and use those to make your shopping experience seem better. It is more than just recommending trousers if you just shopped for shirts. It knows your preferences, takes into account the time of the day you are shopping, and then makes intelligent suggestions.
Amazon was one of the first ecommerce firms to put together a team of data scientists to build a personalization system. Saurabh Nangia, co-founder of TargetingMantra, was part of that team. He helped design and implement it for Amazon's subsidiaries — IMDb, Lovefilm, Audible, Shopbop, and Zappos.
He currently has five patents pending in the recommendations domain.
But not every web company is as wealthy as Amazon – it takes cash and clout to employ a qualified in-house team to work on personalization. That's where Nangia's startup TargetingMantra comes in. TargetingMantra provides SaaS-based personalization services to online businesses.
"At Amazon, I saw the difference personalization made to the whole user experience, hugely increasing the probability of a buy. When I noticed that companies in emerging markets like India lacked the bandwidth for a dedicated team in-house to take care of this, I decided to move to India," Nangia says.
One size doesn't fit all
Nangia started TargetingMantra in March 2013 with his friend Rahul Singh. A couple of his former colleagues at Amazon joined them soon after. Within six months of operations, the startup got over 40 clients across India, the US, South Africa, Mexico, and Europe. It also has an impressive set of backers: Dave McClure, founder of 500 Startups, Rajan Anandan, managing director of Google India, Ankur Warikoo, CEO for APAC at Groupon, Gaurav Agarwal, former Farmville head, and Prashant Tandon, CEO of HealthKart.
The TargetingMantra approach to personalization doesn't use individual algorithms to tackle individual elements like price analytics, demand forecast, and social media. "The back-end of all these tools is actually common – content data and user behavior data. So we built a single product – an ensemble of multiple machine-learning algorithms," Nangia says.
Nangia believes it is important to have a one-stop solution. "One can use separate tools, but it limits the impact and delivers no or marginal benefits. In fact, additional data points from various sources which are not linked together becomes even more cumbersome to manage. For example, an independent demand forecast solution may or may not take social behavior of consumers into account, thus missing out on a critical input variable in making recommendations."
While deploying its tool, TargetingMantra takes into account the specific needs of different companies. An all-purpose ecommerce company is different from an online travel company. Even within ecommerce, companies have different specializations like fashion, food, electronics, and so on. Each of those requires a customized personalization solution.
Depending on the product category, the buyer behavior patterns differ as well. For example, people who shop for health products might buy the same product multiple times, but people who buy electronics hardly ever buy the same device twice. Some of the estores may want to focus more on exposing their huge inventory by recommending similar products available, while others may focus more on offering complementary products within its limited inventory. "So, we do not believe in the one-size-fits-all approach," Nangia says.
How do you delight the customer, who probably strayed into the estore while on social media, convince her to buy a good, and also come back again? That should be the aim of ecommerce companies, according to Nangia. "It's important to understand the psyche of customers. They want to spot a good deal at their convenience and feel valued. That's what our tools are for."
As large populations are rapidly coming online, the ecommerce landscape is evolving quickly. To keep up with the newer models that are emerging, retailers will need even smarter automated systems that make use of big data, machine learning, and data mining. They would increasingly turn to SaaS providers like TargetingMantra to help them keep up with evolving technology.
Israel-based Dynamic Yield, backed by Bessemer Venture Partners, Insightera, which adds location data to the mix, and WebEngage, making use of marketing surveys, are among a growing list of SaaS startups, each with its own elegant solution to personalization.
In fact, given the advantages of SaaS, even the Goliaths who can afford to build it in-house wouldn't mind some expert help from outsiders who are totally focused on staying on top of new, new ways of personalization.
See: Is this Flipkart's secret weapon to beat Amazon?