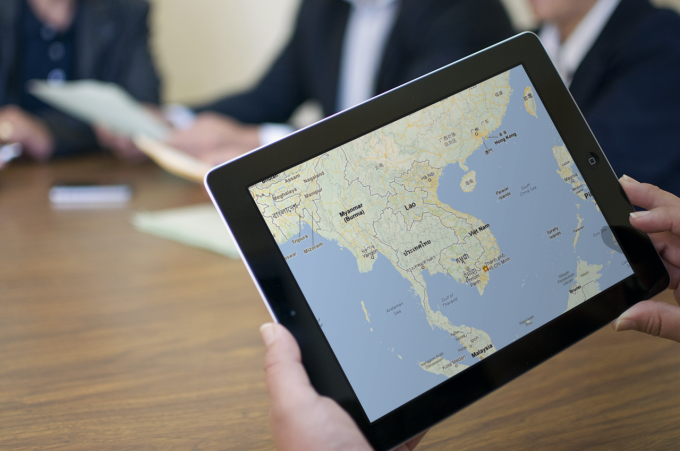 Lately, we've been focusing quite a bit on e-commerce and startups in Vietnam's mobile market, especially smartphones, but we have yet to take a close look at the tablet market in Vietnam. And for good reason, the tablet market is nowhere near as aggressive as smartphones but some of the latest growth indicators reveal that it's faster than you think. Research firm IDC revealed that last year, tablet growth hit 110 percent. This is in contrast to smartphone growth, which actually dropped four percent last year.
Currently, Apple still sits on top of the market. Research from the second quarter of last year revealed that the iPad still leads with sales rising 170 percent. At last count, Apple holds 78 percent of the tablet market.
There's no surprise there, thus far, Android has yet to deliver a full size tablet that contests the iPad. Vietnam, which is hyper brand conscious, of course follows Apple. Android on one side, is seen as a hacker's phone, but on the other side, is also seen as a poor man's operating system. With Apple's prices, it's no wonder. But that hasn't stopped a new market from appearing: low-end tablets.
Earlier this year, FPT, by Vietnam's biggest tech giant, said that it plans to ship 600,000 own-branded Android phones, priced at around $200, this year and this is only the beginning. For those not in the know, FPT numbers over 10,000 engineers and has its hand in everything from telecom, outsourcing, software development, ICT education, and manufacturing. The BiPad produced by PI Vietnam, priced at around VND 2 million ($100) is one of the first of many steps in the direction of
But let's all calm down, although some of these numbers do appear favorable, in 2011, only 120,000 tablets were thought to be sold in Vietnam. Thus, if the growth rates are correct, Vietnam has still not broken one million tablets sold per year. That's in stark contrast to millions of smartphones sold every year. I think this is not an isolated example in Vietnam, across Southeast Asia, tablets are lagging, because consumers needs to catch up with smartphones first before they start considering tablets.