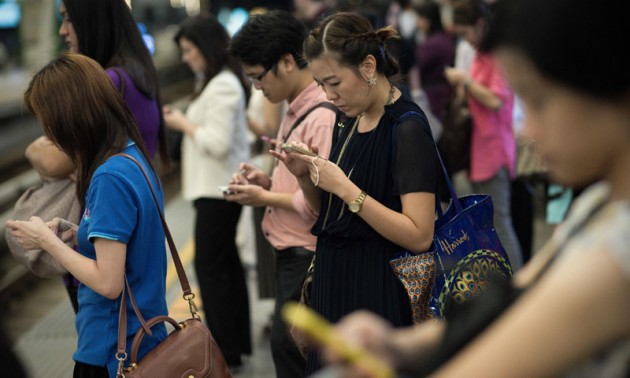 Thailand's National Broadcasting and Telecommunications Commission (NBTC) revealed that there are over 20.5 million mobile numbers that have been ported from 2G to 3G (2.1GHz) to date. That accounts for 25.6 percent of the total mobile telephone numbers subscribed in Thailand, which is 80 million.
When only looking at 3G customers, AIS has 10 million subscribers, Dtac has 4.5 million subscribers, and Real Future, more popularly known as TrueMove H, has six million subscribers. NBTC says that the progress of porting customers' numbers outpaces Japan, which started offering 3G in 2001 and only was able to move 50 percent of customers in four years, claimed Dr. Jessada Siwalak, secretary of the NBTC vice president office. In Thailand, the 3G license was only officially granted back in May of this year.
The NBTC believes that Thailand is able to move customers from 2G to 3G quickly because the prices of 3G services went down 15 percent. The monthly service price starts at 299 Baht (about $10) . The cost of smartphones also got lower (starting at only 1,200 baht or only $40), which allow customers to have more access to 3G. The daily minimum wage of Thailand is 300 Baht ($10).
On a similar note, CAT Telecom has already announced that it is in the Terms of Reference process with partners to bid for the license to use 1800 MHz for 4G LTE, which NBTC will open up for public bidding in May of next year. This will make Thailand the third country in Southeast Asia, after Singapore and the Phillipines, to offer 4G.
(Source: Dailynews.co.th)
(Image credit: Thairath.co.th)
(Editing by Terence Lee)