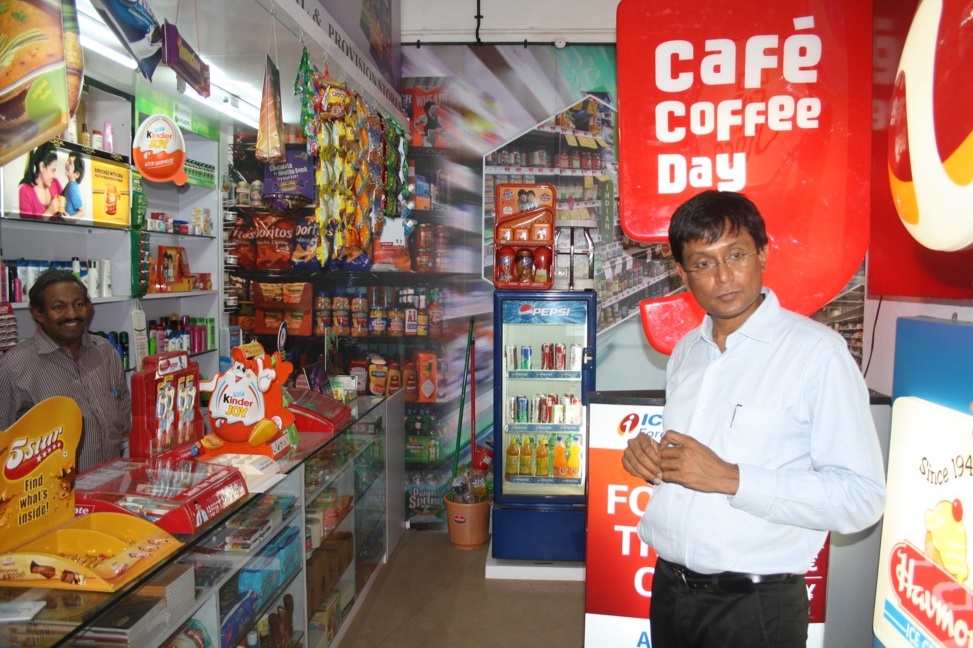 India's small neighborhood shops are resisting the slow rise of supermarket chains and the ecommerce industry by being remarkably efficient. The owner of one family-run store in Mumbai told India's LiveMint last year that his store pulls in two to three times more revenue per square foot of retail space than major chains that operate in the country, such as Walmart, Carrefour, and Tesco.
These small, local stores in India are called kirana. The India Retail Report 2013 said that 57,000 of these hundreds of thousands of kirana stores have embraced technology and modern retailing practices to keep up this level of efficiency.
A curious mix of startups and major companies are keen to build a business serving these family-run stores. At one end of the spectrum there's Walmart's Best Price wholesale ecommerce site, which ships items at bulk discounts to kirana shops across the country. At the other end, numerous startups are leaping into this retail arena. One such startup is Grofers, a logistics service that delivers from these small supermarkets direct to the doors of shoppers.
Albinder Dhindsa, a co-founder of Grofers, says the startup aims to be hyperlocal and fast – delivering from a kirana to a shopper's home in about 90 minutes. A store inputs delivery requests online, and the instructions go out to a Grofers rider to come pick up the items and where they need to deliver them. The service focuses on Delhi and Gurgaon right now, and it's seeing 400 orders for deliveries per day in the Delhi NCR area just four months into the business. Its next destination will be Bombay.
Safe pair of hands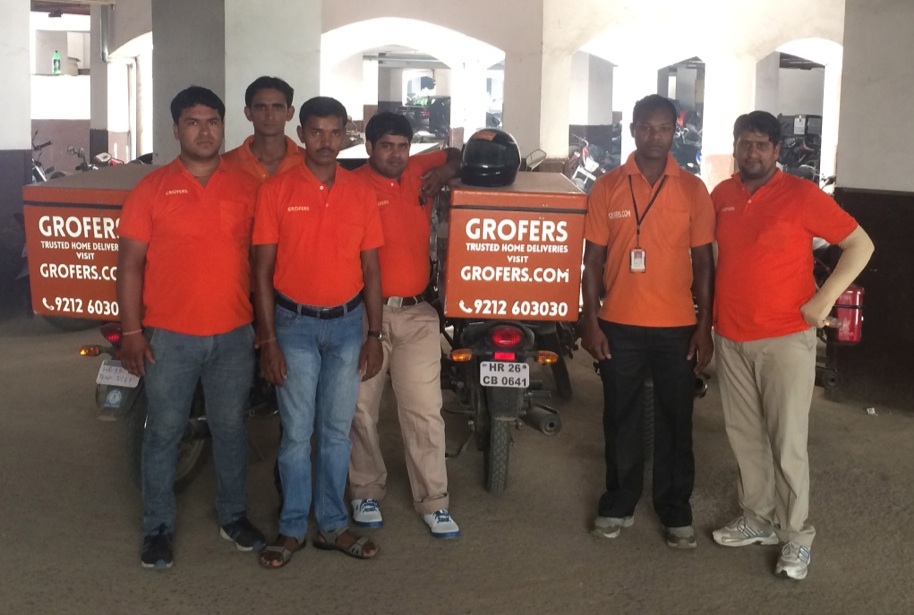 Rather than building an ecommerce business, Dhindsa says Grofers wants to focus on doing logistics. He says it's cheaper for these family-run stores to use this kind of delivery service than to employ a courier of their own. Some of the stores it serves ship out just one or two deliveries per day, but others dispatch as many as 100 to 150.
Another selling point of the service is security and safety – both for the store and for shoppers. Dhindsa explains that it keeps the personal information of all its motorbike-riding deliverymen, and they need to carry ID when making deliveries, which is a departure from the fly-by-night nature of most courier companies. They also wear uniforms.
Plus, the very local nature of the business allows Grofers to build relationships with condo and community managers who permit the Grofers deliverymen to go inside buildings – whereas some communities have barred couriers from entering after a spate of violent attacks on women in the nation. This gives shoppers peace of mind when they have to open their front door to a stranger and hand over cash for their groceries.
Grofers has seven stations across Delhi, and they're generally able to do pick ups and home deliveries in a four-kilometre radius.
See: Flipkart raises $210 million one week after acquring India's biggest online clothing store
Drop shipping boom as ecommerce grows?
Grofers has 41 delivery people right now, with about 35 of them on duty on an average day. In the office, the startup is a lean team of two founders – Dhindsa and Saurabh Kumar – plus two others running operations.
"We do purely drop shipping," Dhindsa explains, "with no warehouse." That allows the young company to keep costs down.
He adds that pure-play logistics is "flourishing" right now in the country thanks to the kirana stores as well as growing demand from India's $16 billion ecommerce industry. The startup will look into serving the ecommerce industry for deliveries in the future, but that will inevitably entail serving a larger catchment area and having stations further outside of the city.
The startup started out as an ecommerce store in October 2013, but the Grofers team found that the customer base was not hyperlocal enough for efficient deliveries, which meant adding a surcharge for shipping. That extra fee was unpopular. Some orders were coming in from 50 kilometres away, Dhindsa explains, but the infrastructure was not in place to ship groceries so far at an affordable rate. Though the fledgling estore grew quickly to 50 orders per day, the crew decided to pivot to solving the pain-point that they themselves experienced.
(Top photo credit: PrintWeek; second photo by Grofers)