This post is a part of our coverage of Startups in Asia (Singapore), Penn Olson's first tech conference. Our full coverage of the event can be found here, for our RSS feed, click here.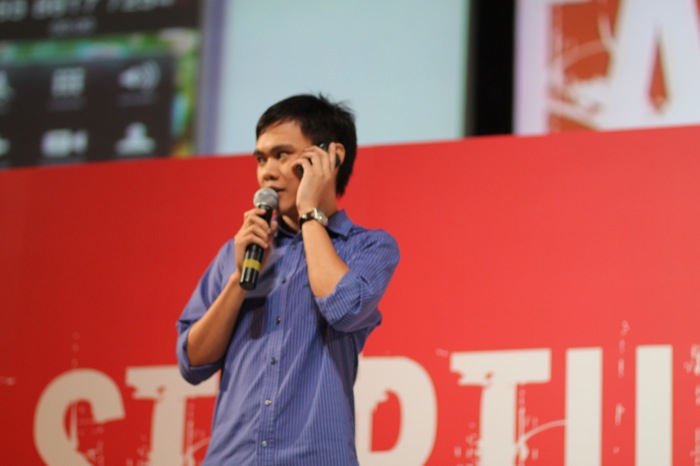 SpellDial is a startup from the Phillipines that aims to make finding friends and businesses on your phone easier by using names rather than numbers. Founder Nicole Macarasig pitched this new method of calling to the audience and the judges of the Startup Arena competition this afternoon.
The SpellDial team began by addressing a problem: phone numbers are hard to remember. We see ads everywhere but rarely can remember the numbers when we're looking to purchase services, for example. Names, on the other hand, are easy to remember.
SpellDial (spelldial.com) is an app that allows users to search for the names of friends and businesses using text. In-app, you enter a name – for example, Albert Padin (SpellDial's CEO) – and assuming they've registered with the service, you can them call them directly. You can also set up contacts lists within the app itself to keep track of friends.
Because calls are based on names rather than numbers, changing phone numbers or other contact information is simple. If Albert, for example, changes his number, he just has to update his information in SpellDial and then everyone calling him via the app will automatically be calling his new number. His friends' contact lists in SpellDial will automatically display the new contact information.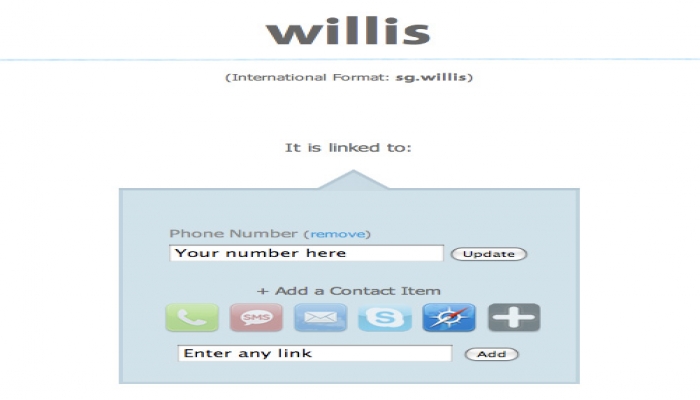 Regular users can use the app for free, but businesses pay a fee to access a range of specialized services. These services include back-end analytics, smart maps, and "action" buttons that allow users to easily interact with a business. For example, a cab company might set up a button that says "Get a Cab"; users could then click this button, enter their location and what clothes they're wearing, and then send their location data to the cab company, which would directly dispatch a car. No phone call needed.
SpellDial looks to make calling your friends, or calling for a pizza, much easier. But this sort of application lives and dies on its userbase; SpellDial will need to grow before it can take the world by storm.
Here's the full SpellDial slideshow: