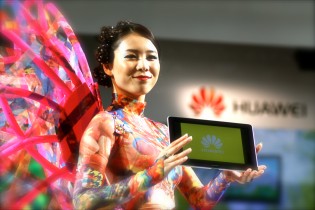 According to GFK Asia, the markets for laptops and tablets in Southeast Asian regions is seeing a surge in demand and growth. Its figures for the first three quarters of 2012 say that across the key markets of Indonesia, Thailand, the Philippines, Vietnam, Malaysia, and Singapore, nearly 8.8 million laptops and tablets were sold, which was up 26 percent on the same period the year before.
That accounts for a total dollar spend of $4.72 billion, which is up 12 percent on the previous year. GFK Asia's account director for digital technology, Gerard Tan, further explains:
Our findings show that Indonesia, Thailand and Malaysia are the three biggest markets for such gadgets and collectively consume over 70 percent of the region's sales volume while contributing 67 percent to the overall dollar value.
Given that many Southeast markets are still in early stages of development – especially when it comes to internet adoption – there's certainly still enormous room for growth in Indonesia in particular. Likewise with more people coming online in Thailand, the Philippines, and Vietnam in the coming years, those markets will be key as well.
| Country | Population | Internet Users 06/2012 | Penetration |
| --- | --- | --- | --- |
| Indonesia | 248,645,008 | 55,000,000 | 22.1 % |
| Thailand | 67,091,089 | 20,100,000 | 30.0 % |
| Philippines | 103,775,002 | 33,600,000 | 32.4 % |
| Vietnam | 91,519,289 | 31,034,900 | 33.9 % |
| Malaysia | 29,179,952 | 17,723,000 | 60.7 % |
| Singapore | 5,353,494 | 4,015,121 | 75.0 % |

[Data from Internet World Stats]