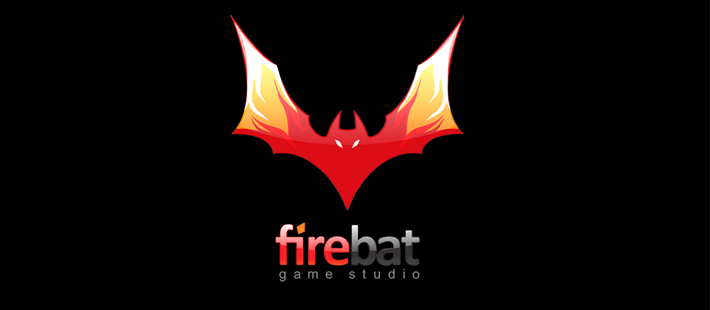 Two weeks ago, there was a little known game that topped the Vietnamese App Store. Sky Garden, or in Vietnamese, Khu Vuon Tren May, currently remains in the top 20. The game is listed in the App Store by a developer named Tuan Nguyen, but when you open up the app, a flashy logo appears with the title: Firebat Game Studio. Firebat Game Studio is one of the many studios that operates under VNG's auspices. VNG is by far Vietnam's biggest gaming company, with a valuation some have estimated to be nine figures.
The story of Sky Garden on the web
Sky Garden is arguably VNG's most successful self-made game to date. It originally launched in early 2011. At its height, Sky Garden reached more than 10 million total downloads, with three million monthly active users and one million daily active users. The game even launched successfully in China, garnering awards for being among the most innovative web games. Of course, the game was lifted by VNG's social media platform, Zing Me, which dominated Vietnam until 2012, when it was overtaken by Facebook.
Sky Garden, like VNG's other web games, made money from users who bought scratchcards and inputted codes into the system. The scratchcards functioned as an in-app purchase delivery platform. This system is what allows VNG to continue to make millions of dollars today despite few people in the country spending money online.
(See: Le Hong Minh and his VNG story)
VNG has been repeatedly accused of only being successful because it shipped the wildly successful Vo Lam Truyen Ky, a Chinese game developed by Kingsoft. This game also used the scratchcard system. Sky Garden is thus a proud spot in VNG's history, a game that VNG's game studios produced. At the same time, opponents to VNG, who are so focused on its success with a Chinese game, have missed one of the keys to the company's success: that it built out a massive distribution platform that cannot be matched by any company in the web space in Vietnam. We'll look at that more later.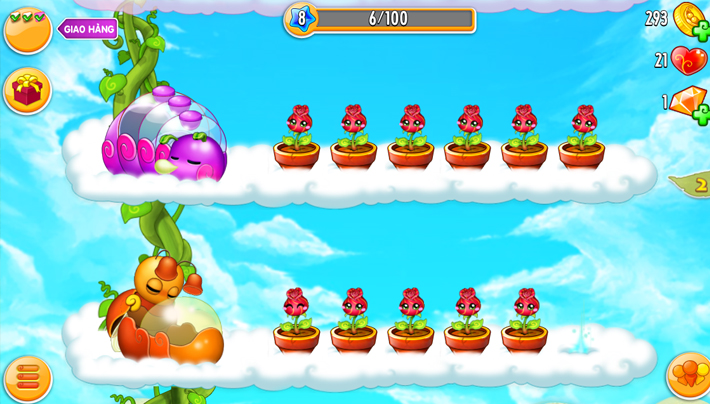 The social and game economics of Sky Garden for mobile
The first Sky Garden on the web had a host of features. But porting it to mobile means that the Firebat Game Studio parsed down its featurtes and re-thought its approach to the game. The format remains the same – a game where users can grow a pot of plants that are floating on clouds in the sky. But mobile has also allowed the team to look more deeply into social features like allowing users to buy and sell flowers and fruits to each other. When Tech in Asia asked if Sky Garden would allow users to attack each other, a la Clash Of Clans. Firebat's Chaos Duc said:
The thing is, we would like to increase user engagement and what attacking other users does, especially with a garden, is discourages users from engaging. We don't want to turn users off, we want to encourage them to play more and that's where the buying and selling comes in. It encourages positive interaction.
The team says they don't necessarily want to be the number one app in the Vietnamese App Store. In fact, they called the game's huge success a fluke. Instead, they are focused on retaining a spot in the top 10 for years to come. The target is to have more than one million users – but the team didn't reveal when they expect to achieve that number. The mobile release of Sky Garden didn't hit the App Store until January 2014.
If you go to the App Store and try downloading Sky Garden, you'll find that it is version 0.01.1603. According to an unnamed team member in the Firebat Game Studio, there will likely never be a 1.0 version.
It's like Gmail. The team believes in perfection, in that there is always room for improvement.
Additional features and storylines can be expected in the future. If you currently play with the game, you'll find a bunch of funny characters in the game, including a red riding hood character, a boy, and a wolf. The characters pop up during gameplay but don't do much yet. The team hinted that these characters will play more of a role in the gameplay later on but did not say how. It's possible the wolf will mess with the plants in users' gardens.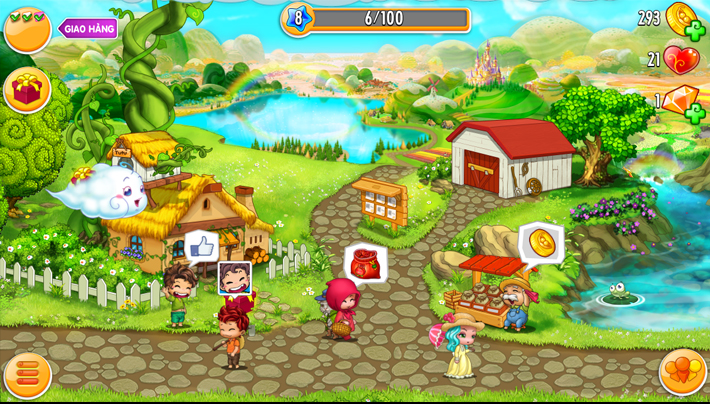 VNG and its mobile app frontiers
Sky Garden can be viewed amidst the wider strategy of VNG, which currently has over 2,000 employees. Firebat Game Studio only accounts for less than 20 people, including game designers, developers, business analysts, and serious gamers.
In 2012, VNG made $90 million in revenue. In 2013, the company increased that figure to $100 million. These figures are unprecedented for any tech company in the same space as VNG. It's fully aware that the web is no longer where most users are – everyone is now on mobile. Therefore, it's foreseeable that VNG's revenue will plateau along with Vietnam's web growth. Sky Garden is one of VNG's stabs at gaming in the mobile space.
(See: VNG talks about chat app battle with Viber in Vietnam, adds 1M Zalo users per month)
In fact, VNG has been working on a number of products that paint an ecosystem around mobile. This includes a customizable Android keyboard, a dictionary, a mobile browser, and biggest of all, a chat app called Zalo – which dominates Vietnam with over 10 million monthly active users. VNG also has a third party app store called 365app.vn. In other words, VNG wants to do what it did on Vietnam's web, building out a number of products from music downloading to search to social media, that can be the moat for its gaming world. With Sky Garden entering the mobile fray, this completes the puzzle.
Furthermore, the fact that VNG is now more willing to talk about its mobile gaming efforts indicates that it is intent on pushing its entire mobile ecosystem forward.
Bonus: The many hidden studios at VNG
Finally, against this backdrop of a mobile ecosystem, there's a host of unknown games that VNG has not disclosed yet. This includes new shoot-em-up mobile games and web games that its many different studios, similar to Firebat Game Studio, have been working on. Some games like Galaxy Pirates have already attempted to enter the Japanese market, but didn't fare very well (the team has gone back to the drawing board). With VNG's cash reserves and the massive user base behind Zalo, it's clear that these gaming efforts will step up further.