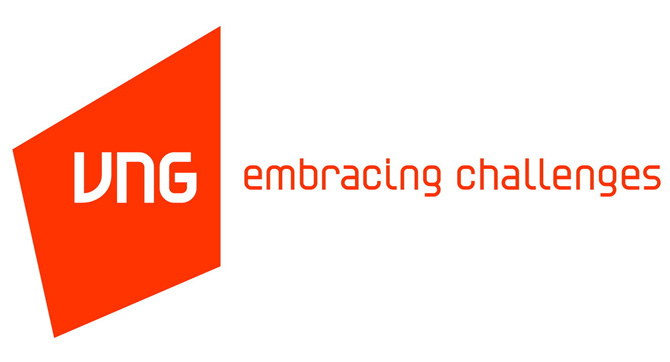 On my recent trip to Ho Chi Minh city in Vietnam, I had the privilege to interview Mr. Le Hong Minh, the CEO and co-founder of VNG.
VNG is one of the largest Internet companies in Vietnam. Most, if not all, of the Vietnamese who are into gaming and tech know of his story as an entrepreneur. Outside Vietnam, perhaps not many have heard his tale, which is why I arranged this interview to share his entrepreneurial story.
VNG began as Vinagame back in 2004. But today the company does more than just games. It positions itself as an internet company owning online properties ranging from media to social networking. But origin of Vinagame derives from Minh's own love of games. He recalled back in 1992 when he was age 15, when like most boys at that time he was in love with his Nintendo and PC games. He says:
I think the kids who grew up in my age started to know computer games when we were young kids. I was born in 1977 and when I was 15 years old games are introduced into Vietnam in 1992. I was very very passionate about computer games. And the reason why I founded VNG back in 2004 was to have a game company. That was the original reason.
From Banking to Gaming
His love for games didn't lead him to become a game developer or an artist. Rather, Minh studied in Australia and graduated with a finance degree. When he returned to Vietnam in 2001, he was working as an investment banker at Vina Capital. However, his love for games didn't diminish even after he started his work life. In fact, it grew stronger. Minh said:
I was at World Cybergames in Korea in 2002. And after I came back, my friends and I established a small game room [internet cafe] at the beginning of 2003 just to play games and make a small business. So my day job was an investment banker and my night job was a part owner of an internet cafe. So that's how the business originated. I wasn't sitting in the office and then suddenly building VNG.
Internet cafes were very popular back then. Some of the LAN games at his internet cafe, Gamezone, were popular titles like Counterstrike, Red Alert, Starcraft, and Warcraft. Besides those PC games, web games like MU Global were very popular around the world, but only in English. So Minh thought there was an opportunity to make MU Global available in Vietnamese. He went to Korea and tried to license the game but was rejected. He came back and looked for alternatives, and China came to mind.
Back then, Kingsoft, a Chinese software company, had a very popular game called Swordsman Online. Minh, who couldn't speak Chinese, went to China to meet Lei Jun and his team in hope of licensing the title. He succeeded and described his experience with much gratitude:
They knew we were a very small company but they were very supportive. We signed the deal and the rest is all about working hard. The game we licensed from Kingsoft, six months later, became a blockbuster in Vietnam.
Indeed, Swordsman Online (or Vo Lam Truyen Ky) had a million users shortly after its launch in 2005. In the same year, VNG also raised its first and only financing round from IDG Ventures. Minh said:
We were profitable in the first year. Very lucky. What can I say? We rolled the business, we were very young. We launched more games, we entered the web business. We did an online portal, music, e-commerce, social networking. We do game development, trying many new things and have been successful in a few things.
VNG: the Internet Company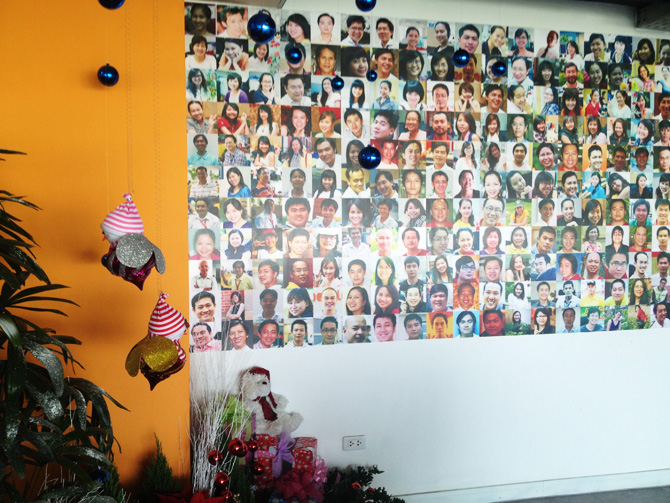 In 2009, Vinagame rebranded as VNG. It wasn't just a game company any more, but rather more like an internet company. Besides licensing and developing games, VNG has other internet ventures including Zing MP3, Zing News, Zing Chat, and Zing Me.
Zing Me has dominated the Vietnamese online social networking space since it started in 2009. However, it was recently overtaken by Facebook after the American social networking site was fully unblocked in Vietnam. When asked about Zing Me's future, Minh explained that both platforms are fundamentally different. Zing Me was built from a gaming community while Vietnamese on Facebook are connected purely for social and communication reasons.
Minh also admitted that user engagement is higher on Facebook than on Zing Me. He elaborated, saying, "The challenge for Zing Me now is how to be a meaningful number two in Vietnam." When asked if he has an answer on how exactly can Zing Me continue to thrive, he added:
In a technological company, the process is an iteration. You don't really have a clear answer. You will never have answers, only directions. You will meet a lot of questions, challenges, and trials, and you can only do your best.
Minh says that today Zing Me has seven million monthly active users (MAU) while Facebook has 10 million MAU in Vietnam (citing comScore stats). Although VNG is a game company itself, Zing Me is open to third-party game developers to leverage on its platform. Today, 50 percent of the games developed from Zing Me are by third-party developers. When asked if third-party games are cannibalising its own games, Minh explained:
We can't have the best of both worlds. We believe in building a user platform and base that we open to third-party and help them monetize. We grow users and that helps us in the long term success of the business.
Mobile and VNG's future
Today VNG is still predominantly a desktop-first company, and it hasn't published any mobile games to date. But it has launched several mobile-centric products such as Zalo, a mobile messaging app. For 2013, Minh says that mobile will be one of the company's goals. He explained, "Like any big company, it is quite difficult to steer your business to new areas. So we are trying our best to do so. But the results are not there yet."
For VNG's Zalo, Minh said that the goal is build a good chat app, keep the app sticky, and iterate from there. There are no clear plans for how Zalo is going to monetize. Is VNG going to expand abroad? Minh says yes, and that the focus is on China and Japan, which are two very big gaming markets. He adds:
Let's see if we can take a small part of the pie and learn as much as possible. Sometimes when you're in a market like Vietnam, the ability to learn is limited because you don't compete. And you don't know as much as people who are in bigger markets. When you go to a big market, there's a lot to learn and improve upon. We think that game development is a global business, not a local business.
In Japan, VNG works with DeNA. In China, VNG works with Tencent and Sina Weibo. In two to three years time, VNG hopes to IPO in an international market.
When asked about his advice for startups, Minh gave me two pointers:
Grow your passion: He used a boy-girlfriend analogy to explain his point. He said that most people who fell in love feel the initial passion/emotion, just like a passionate entrepreneur who just started his venture. But that is usually not sustainable as relationship turns dry as time passes. For Minh, it's about giving your all to build that passion and thus the business. "Don't look at passion as an emotion state, it's all about action on how you can sustain your business for eight, nine years," he said.

Focus on the basic things and do them really well: Instead of talking about the big things and 101 ways your business can grow and expand, just focus on the basics. Unlike the fancy Hollywood martial art moves depicted in movies, the real people practising martial arts just focus on the basic moves. "Go really deep and have the knowledge and experience in what you do," said Minh.
We are happy to have Mr. Le Hong Minh to speak at our upcoming Startup Asia Singapore 2013 event, on April 4 – 5. So stay tuned!