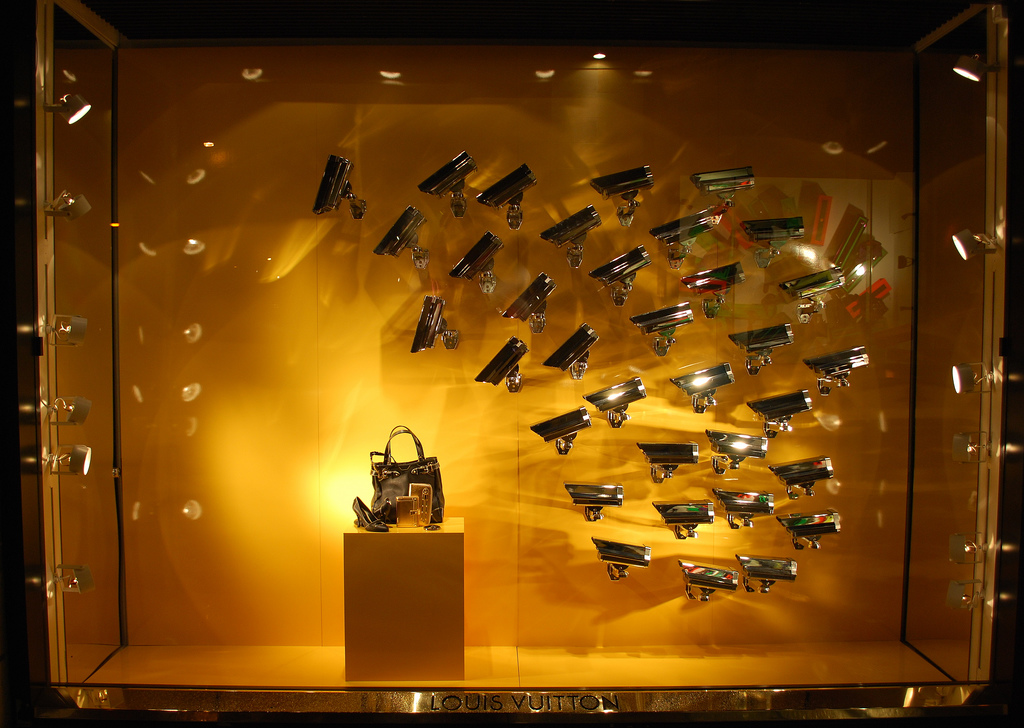 Surveillance cameras have become ubiquitous in our cities. They're silent sentinels that serve as persistent but dumb watchers of our living spaces. But thanks to a whole slew of technologies, these sentinels will no longer stay silent.
SingTel, Singapore's largest telco, has together with cyber surveillance startup KAI Square launched a new video analytics service for businesses that makes surveillance cameras smart. In fact, these devices will now speak to their owners, figuratively of course, via video analytics and data visualizations.
What SingTel and KAI Square have done is to pair up run-of-the-mill internet protocol cameras – which can connect to the internet – with a cloud-based video analytics service that can track the behavior of customers visiting a physical retail store.
This product, dubbed the Video Analytics-as-a-Service, is supposedly easy to implement as no special hardware is needed other than what's commercially available.
It's priced at S$200 (US$160) a month for a four-camera system, which SingTel will set up for retailers. This pricing, which applies to Singapore only, makes it affordable for small, one-store retailers as well as larger brands, says Lee Fong Chong, product marketing director of emerging businesses at SingTel.
"There's so much data. Too much. So if everyday you generate from one camera about one million frames…we can overlay a set of analytics over the data and draw what's essential," she says.
Such a service would've been too expensive for retailers just half a decade ago, but a combination of cloud computing, rising processing power, and greater awareness about data analytics have made this possible.
Loitering at a store? Retailers can find out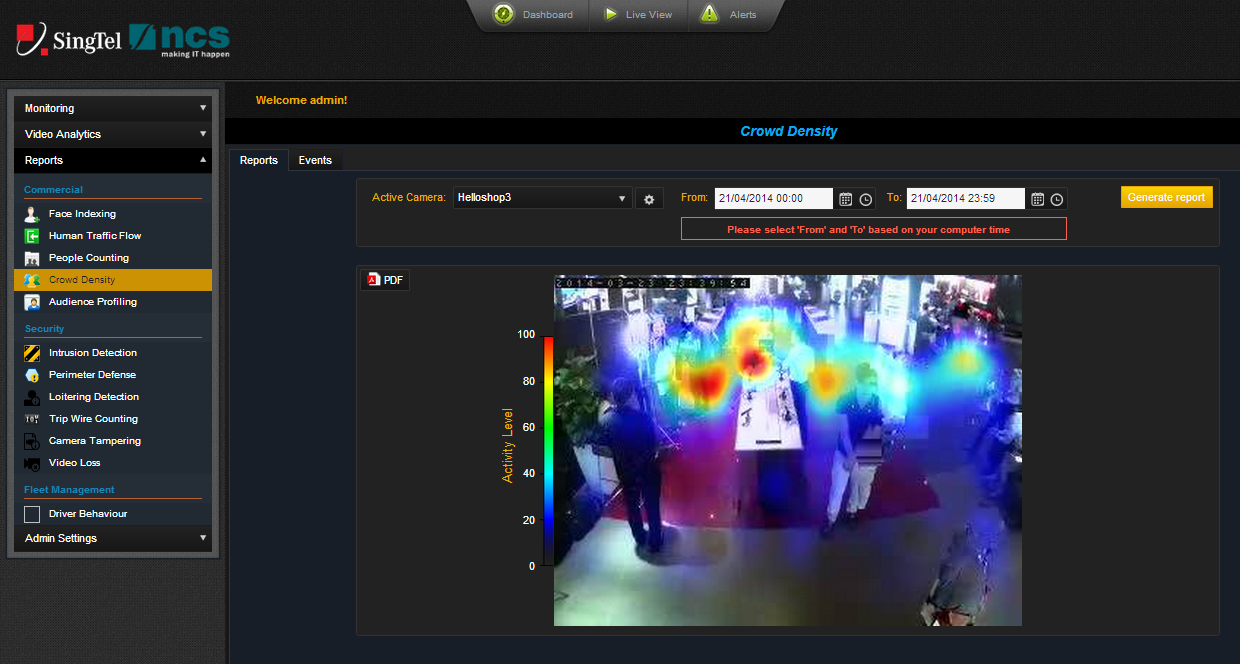 The technology measures data points that have rough equivalents in the web analytics world: the number of visitors coming to a site, how long they stay in there, and which places they tend to go. It can determine which paths the visitors prefer to take, and where they congregate.
The system is smart enough to pinpoint the gender, age, and emotion (happy or neutral) of every visitor at between 70 to 80 percent accuracy. Its performance will get better with every data point using KAI Square's deep learning algorithms.
With the tools, retailers can determine which spaces within a store are worth the most money, and charge higher rentals accordingly. They can also measure how busy a shop is at certain times, and compare the information across outlets. The data can then be compared with sales figures to see how the conversion rates are like. Ultimately, it gives merchants an opportunity to maximize their store spaces in a city with high rental costs.
The service also has security features embedded within. It can pinpoint individuals who are loitering around a particular area for a set period of time, and highlight intrusions by individuals into a designated zone. Merchants would not need to constantly monitor their camera footages, since they can simply zoom in on important moments deemed noteworthy by the system.
While KAI Square has facial recognition technology that recognizes faces and can potentially match them to a database of identities, this ability is not yet implemented in the enterprise version of the product due to the need to navigate Singapore's privacy laws.
"From a provider perspective we definitely have to adhere to PDPA rules on anonymity. The technology itself is capable and in some specific implementations like the government sector it's required… but commercially, no," says Chong.
Nonetheless, customers are asking about such a feature, so it's still possible that facial recognition could eventually make its way into the commercial product.
(See more: Singapore an advanced surveillance state, but citizens don't mind)
SingTel plans to roll out the video analytics service not just in Singapore, but around the world. It recently did a proof-of-concept with an undisclosed international retailer with a presence in Singapore and China. It is also working with a hospital and dance club to implement the technology on the premises.
"Because of the Fire Safety Act, you're supposed to limit the number of people that come onto the dance floor. With this solution, you're able to trigger an alert, once, say, 500 people have crossed," says Shi Yong Neo, founder and CEO of KAI Square. This means clubs no longer need to station people at the door to count the inflow of revelers.
Global surveillance empire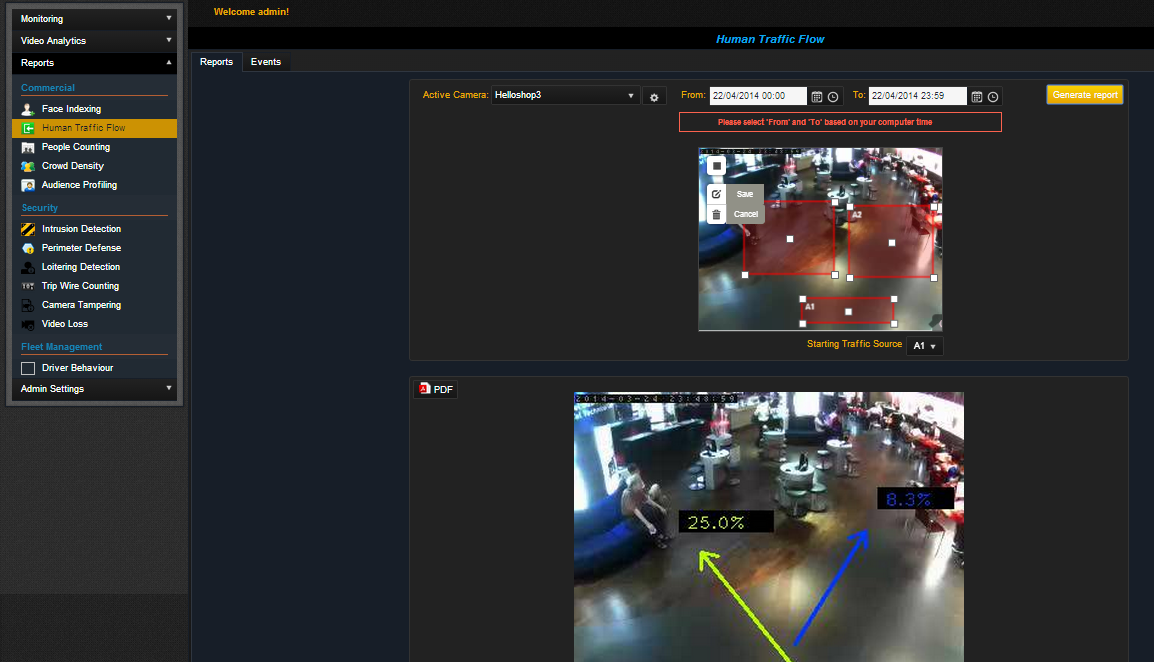 The startup and SingTel enjoy a tight-knit relationship. The telco, through its venture capital arm Innov8, has invested in a Series A round in the startup in 2012.
KAI Square, meanwhile, has also found other uses for its technologies beyond the retail realm, such as in car park monitoring, ship surveillance, and vehicle fleet management. Governments have also expressed interest in the company for public space monitoring.
The startup, together with other companies like Cisco and IBM, are attempting to make smart video analytics mainstream.
While privacy advocates have expressed concern about such services, the reality is that consumers in Asia are generally less concerned about privacy issues. At the same time, the region's buying power is rising, with China slated to become the world's biggest retail market by 2016.
These trends could make Asia a ripe market for cyber surveillance.
Lead photo: Thomas Ogilvie