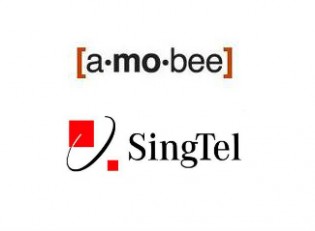 Last year we told you about California-based Amobee, an ad company which was making a strong push into Asia, opening a new headquarters in Singapore back in June, and partnering with companies like MCM in Indonesia, and Ambient Digital in Vietnam. But today there's big news from SingTel (ASX:SGT) that it has signed an agreement to acquire Amobee for about $321 million [1].
According to the announcement, Amobee's management team will "remain in active control" of the company. Trevor Healy, Amobee's CEO commented on the deal:
We are delighted to partner [with] SingTel to continue our leadership in mobile advertising. SingTel and Amobee have a shared a vision of the future of mobile marketing and by leveraging each other's strengths, we will be able to advance the industry on a global scale at a faster pace.
For SingTel, which is expanding its mobile ad presence, Amobee will certainly be a big help. SingTel also announced a new organizational structure that reflects consumer segments. The three new units will be 'Group Consumer,' 'Group Digital Life,' and 'Group ICT.' It will take effect on April 1st.
SingTel has over 434 million mobile customers in over 25 countries.
---
The completion of the transaction is still pending on certain conditions and requirements, but according to SingTel's announcement, it's expected to be completed before June of this year.  ↩