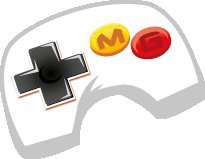 SingTel announced today that it has acquired a 35.5% stake in Singapore-based TheMobileGamer (TMG), a startup that aggregates, distributes, licenses and develops mobile gaming software.
The shares were purchased  from the founders of TMG via SingTel Idea Factory, a wholly-owned subsidiary of SingTel. It also has the option of purchasing more than 11.4M in Series B preferred shares at USD 0.087 each.
SingTel also said that Japanese telco SoftBank will also acquire shares in TMG with the same terms. By the time the transaction is complete, SingTel and SoftBank will each hold a 41% stake in the company.
The Singapore telco has been performing a wave of acquisitions lately. Last week, it purchased New York City-based mobile company Pixable for  USD26.5M. That followed acquisitions of Eatability in Australia through Optus for USD 6.2M and HungryGoWhere for USD 9.4M (see Cheatsheet of SingTel acquisitions).
TMG was founded in 2008 by Alvin Yap. One of its products is KotaGames, a web-based mobile gaming service where users can play social games without any downloads or installations.
The company says that its games are played by 4 million users. Its titles can be found in social networks like mig33, a mobile community with over 50M users.
In 2010, the startup raised USD 500k in funding from Innosight Ventures. It followed that up with USD1M in second round funding from One97MobilityFund.