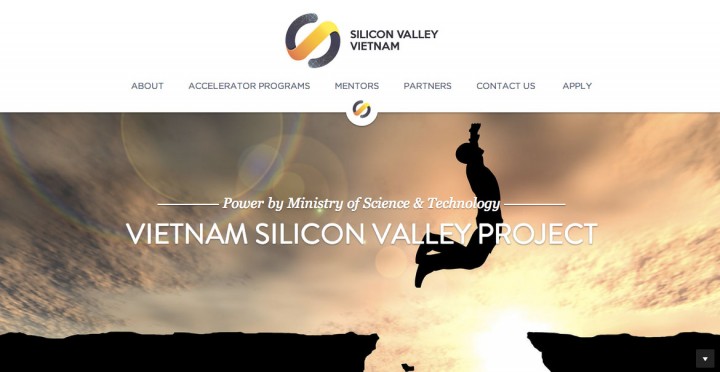 In October, Vietnam's Ministry of Science and Technology started a program called the Silicon Valley Project. Authorities allocated $400,000 to the project, which includes accelerator programs. Now the accelerator is ready for action. On February 17th, the accelerator opens to submissions from startup teams. If you're a startup and you're interested, you can sign up here.
According to Han Ngoc Tuan Linh, executive coordinator of the project, the program starts on June 2, and at least ten companieswill be taken in to the accelerator, enough to make a "sizable community within each boot camp cycle." Linh is currently very focused on technology:
In 2014, we fund technology oriented companies, typically we focus on entrepreneurs seeking to change the internet, online gaming, mobile applications, e-commerce, e-learning platforms, technology applied businesses, and digital media sectors. Typically, these are seed or early-stage companies, but we are open to any company positioned and planning for explosive growth.
This first run, which will go for four months from June until October, will be based in Hanoi, Vietnam's capital, and will allow startups to contact with a number of mentors at the Silicon Valley Project. Linh says this mentor list will be continually updated as the program moves forward. Entrepreneuers will be able to request mentors depending on specific startup's needs.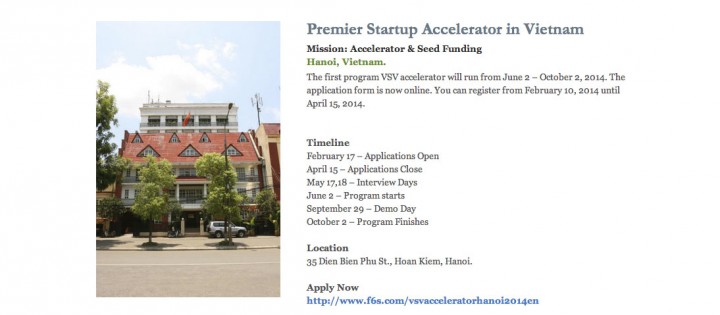 On top of this, startups will receive some very necessary seed funding. Linh says that a typical three-founder startup will receive $10,000, of which $7,000 will be in cash and $3,000 will go to cover their office and event costs during the four-month boot camp.
To strengthen the new accelerator, Linh is in discussion with Startup Labs and is forming more partnerships with other accelerators for support.
More to come?
The start of this accelerator indicates one more big step for Vietnam's startup ecosystem. Many of the more senior founders I have met have repeatedly remarked on the need for such programs to start in Vietnam, and spo this may be what the doctor ordered. The question now is whether the Silicon Valley Project can pull in A+ startups and mentors to make it happen.
(Editing by Steven Millward)