Success in the startup world is elusive even to the very best. This is certainly true for Soldgers, a Singapore startup in the penny auction business that shut down late last year. It was known as Sold.sg among its users.
The company had a legitimate shot: it managed to hit US$2 million in annual revenue. But it had one problem. Despite expanding to Malaysia and then the Philippines, it wasn't growing fast enough.
"We were somewhat plateauing," says Qiuyan Tian, who founded Soldgers in 2010. "We were in the Valley of Death where we weren't getting enough growth to attract series A funding."
While the company raised US$700,000 from private investors and was making money, it wasn't profitable. The expansion to the Philippines didn't work as great as she hoped, and online marketing was getting more expensive – the company wasn't receiving as much return-on-investments as before, perhaps due to "consumer fatigue".
The team had also spent too much time on their site revamp – nine months to be exact – and the impact was not what they expected when it rolled out in 2011. Tian adds:
We didn't really practice lean startup principles. We made too many changes to it, because we wanted it to be perfect. We could've been more decisive.
She also felt the company might have over-hired. She planned her hiring based on future needs, but the revenue part did not catch up. At the company's peak headcount, it had 14 full-time employees.
Instead, she felt keeping a lean team by maximizing each employee and giving salary raises should've been the way to go. She says, "We could've done simple things like minimizing time wasted surfing Facebook. The right time to hire is when your employees tell you they can't handle the workload anymore."
Letting go is the hardest part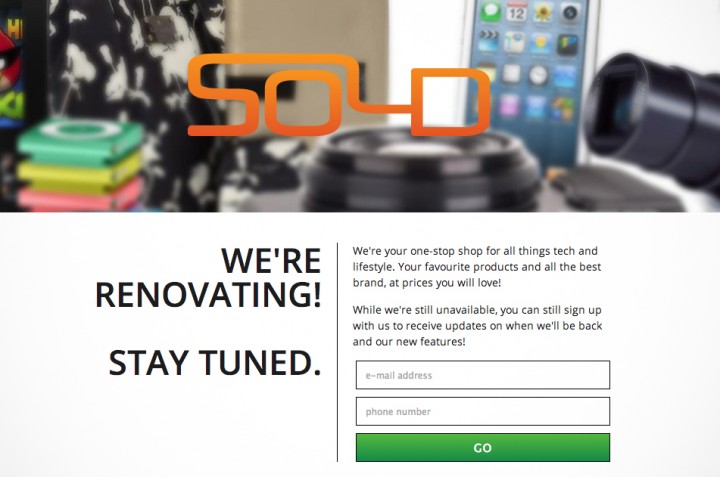 By 2013, Soldgers was running out of time and money. A quick and sudden decision had to be made to shut down their penny auction sites.
Other factors came into play. The co-founders wanted to focus on different areas. Tian's brother, one of the partners, left the startup world as he was getting married and needed a stable job.
And despite still believing in the business and the potential to innovate on it, another idea was already taking root in Tian's mind. Besides, the thought of continuing down the penny auction path – something she's been toiling at for years – had become less attractive. Familiarity breeds contempt, as they say.
Now she had to break the news to the team. "It was the most difficult thing I had to do in my startup career," she says.
What helped the company through the process was the fact that Tian had built a transparent culture, so employees were already clued in to the possibility that Soldgers might shut down.
"We've managed to build a strong culture within the company, so the team understood and there was no hard feelings."
While putting the business in cruise control was an option, Tian says they've made the decision a little too late. Also, as a standalone company, it would be hard to maintain the headcount necessary to keep the business afloat than if it was part of a larger entity.
The founder is currently seeking a buyer for her penny auction business, though she admits she could've gotten more had the site been sold when it was operational. But it wasn't something she thought about then.
While some Soldgers staff had to find other jobs – and Tian is helping to place them – a small group followed her to the next venture.
Not selling for pennies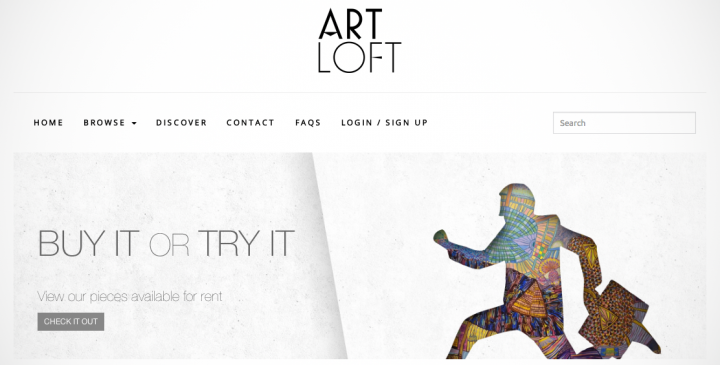 The idea for Art Loft, a website for buying and renting art, came about through Tian's visit early last year to an art gallery curated by her friend Michelle Chan. Tian was struck by a piece from a Laotian policeman who is a painter by night, and was told that these artists need a lot of help raising awareness.
She thought about the possibility of combining her e-commerce experience with Chan's art industry knowledge, and they grew more and more serious about the idea. Tian realized that she had plenty of transferable knowledge from Soldgers that could be applied to Art Loft. This time around, she took ten weeks instead of months to build and launch the site.
"Doing it a second time, I knew exactly what to focus on, and what not to waste time doing," she says.
With three founders – art enthusiast Alexandra Eu also came on board – the team bootstrapped and launched Art Loft late last year. To date, they have north of 500 art pieces on the site and are looking to raise seed money.
Regular Tech in Asia readers might notice its similarities to The Artling, right down to its sparse, white design. (The Artling is another Singapore-based art e-store that launched last year). Both are high-margin, niche commerce startups in a vertical that has not really been explored in Asia.
But that's on the surface. While Artling has an art sourcing consultancy component targeting interior designers, homeowners, and companies, Art Loft is experimenting with art rental.
It's not an alien concept; Tian says that some galleries here already do that. At just above S$20 (US$15) a month for art pieces that can cost thousands to own, rentals are affordable entry points for enthusiasts with new disposable income.
"We considered doing art auctions, but we don't think the market is ready. Maybe in the future," she says. The company is also partnering with venues to display works from artists they have a relationship with.
While the challenge of building a new business from scratch is not for everyone, Tian found herself jumping right back into it. She left the investment banking career far behind when she entered the startup fold, and she still has plenty to give.
"I like the community a lot, and I don't want to give up. I know so much more now after Soldgers."
(Editing by Steven Millward and Paul Bischoff)

 Investor and want to find out more about Art Loft? Check out its profile on Techlist and sign up to start a conversation.