Update: Co-founder Qiuyan told me, "The main investor is called XGS Venture Partners – formed by a group of Ex-bankers. The others include a private investor and our main supplier (a long term partnership)." There isn't any website for XGS yet since its newly formed.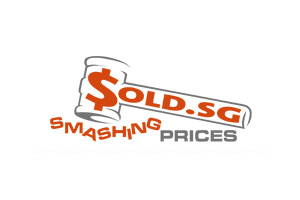 Fresh from the oven — We received news that Sold.sg, a Singapore-based online penny auction start-up has raised "almost S$1 million" (about US$773 455) in its latest round of funding.
Some of you might remember Sold.sg which we covered about three months ago. The e-commerce start-up was founded by Tian Qiuyan, Angeline Tham, and Chan Chiou Hao in July 2010 and was already gaining steam back then.
It now boasts 40,000 loyal users in Singapore – and with the new funding, Sold.sg plans to expand its business regionally.
First stop? Malaysia. And it will operate a similar penny auction e-commerce model on a separate Malaysia domain — Sold.my. Check out our previous coverage here to understand more about its business model.
For folks who wish to get the latest gadget at a cheap price, you can check out Sold.sg. And damn, another lucky guy has just bought a Nintendo Wii for just S$39.85…