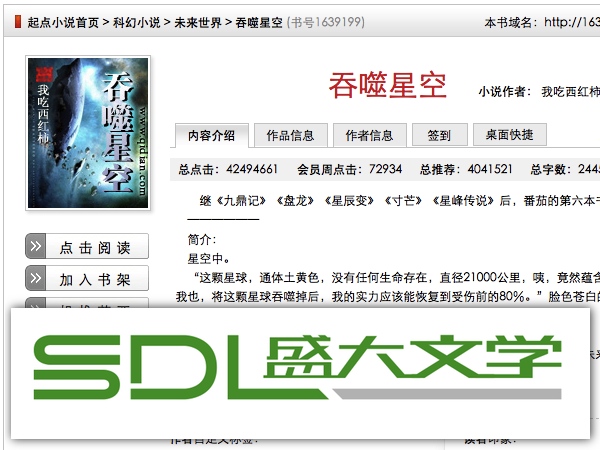 [Update: July 21st, 6pm Beijing time – And now we hear that Xunlei (the video, games, and P2P download site) has cancelled its IPO for the time being, also citing concerns about global markets and fragile Chinese IPOs. Just two weeks ago we profiled Xunlei and its range of content.]
Shanda has reportedly suspended the planned IPO of its Shanda Literature and Cloudary division, which is a digital publisher and books portal, in a sign of growing fears of volatile market conditions. One of its lead underwriters, Merrill Lynch, is thought to have withdrawn.
The planned spin-off from Shanda Interactive Entertainment (NASDAQ: SNDA) was filed at the U.S. Securities and Exchange Commission (SEC) back in May, and was due to hit stock tickers as READ. But today the Chinese press is reporting that it has been cancelled, with no set date for a fresh attempt at an IPO. Shanda was aiming to raise US$200 million in financing.
Shanda Literature is China's largest online literature and literary community, established in 2004. Under the Cloudary name – which stands for Cloud Library – it now comprises seven distinct websites, variously aimed at publishers or readers. Its public face is QiDian.com (pictured above), which sells digital books for downloading to your computer, mobile, or e-reader devices.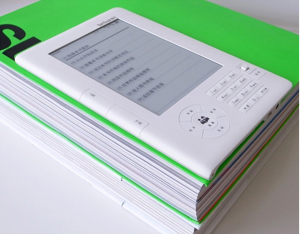 Speaking of which, Shanda makes the Bambook (pictured right) as a complement to its Shanda Literature business, in a manner similar to Amazon with its Kindle.
Earlier this week, we reported on how Shanda has made another move aping Amazon with the launch of its Grand Cloud web services, aimed at small- and medium-sized enterprises in China.
[Source: Sina Tech news – article in Chinese]