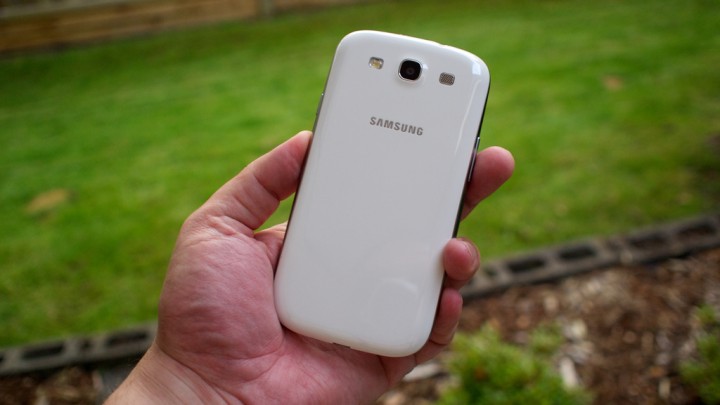 IDC has released its latest findings for smartphone shipments to China during Q4 2013. While results remain consistent with trends from the past year, the Wall Street Journal and Engadget reveal that Apple gained a smidgen of market share compared to the previous quarter.
Samsung remains the king of Android in China, with over 19 percent smartphone share. It's followed by Lenovo with 13 percent market share, then Coolpad with 11 percent, and Huawei with 10 percent market share. These three firms tend play musical chairs around these spots, and data from Canalys shows that no firm surrendered its ranking.
Meanwhile, IDC pins Apple in fifth place with seven percent market share, followed by Xiaomi at six percent market share. Here's the whole thing in one chart: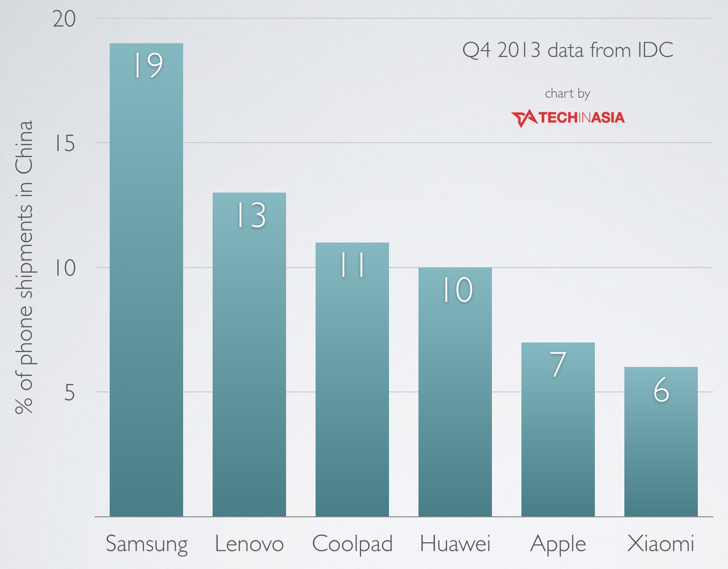 No surprises here this time around, and of course, measuring shipments to retailers as a means to assess market share isn't always as accurate as measuring device activations by end users. Moreover, given the diversity of these brands' product lines – with Apple at the high-end, Lenovo and Coolpad towards the low-end, and Samsung covering the entire price-range – rankings such as these don't really reveal much, other than confirming China's affinity for Android.
Total smartphone shipments to China dropped for the first time ever in Q3 2013, dipping 4.3 percent from the previous quarter, according to another report from IDC. Apple will likely see a healthy boost from sales this quarter as a result of its partnership with China Mobile, the country's largest telecom.
(Top image via Flickr user retrocactus; editing by Steven Millward)