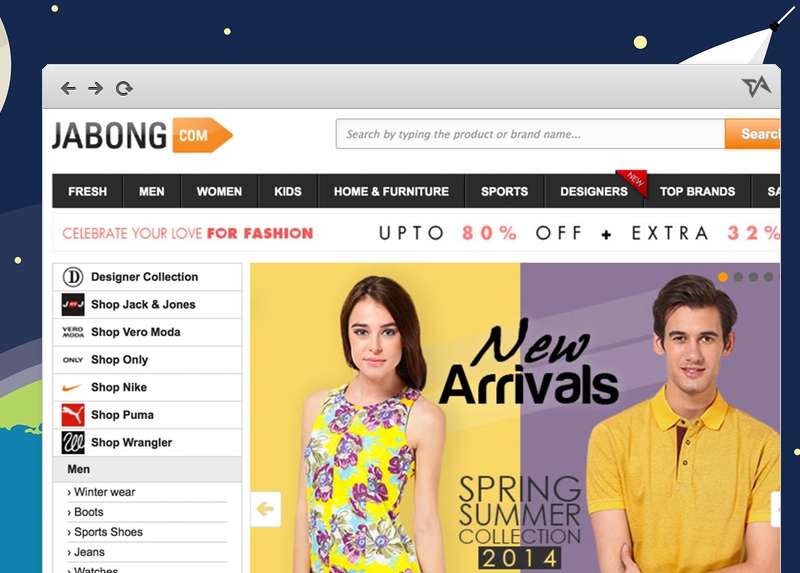 Jabong, one of India's top online clothing stores, has secured $100 million (Rs 628 crore) in funding, according to the Economic Times.
Jabong, which sells men's, children's, and women's clothing and home furnishings, is backed by Rocket Internet, the German startup dynamo that runs many ventures across Asia and the globe.
$27.5 million of the huge funding round for Jabong is from Britain's CDC Group, but it's not clear where the rest is from. Praveen Sinha, co-founder and managing director of Jabong, declined to confirm the funding or reveal details to the Economic Times. The newspaper cites sources saying that Jabong brought in $100 million to $150 million in revenue in the previous fiscal year.
India's e-shoppers spent about $16 billion in 2013.
Rocket Internet's Jabong is battling with local rival Myntra in the clothing e-store sector. Jabong features big brands from labels such as Nike, Levi's, and Converse.
Rocket Internet raised $500 million in fresh funds last summer, and has a war-chest of well over a billion dollars to grow the startup ventures that it nurtures. In addition to Jabong, Rocket runs 21Diamonds, Cupo Nation, Fab Furnish, Foodpanda, OfficeYes, PrintVenue, and Wimdu in India.
(Source: Economic Times)
(Editing by Paul Bischoff)