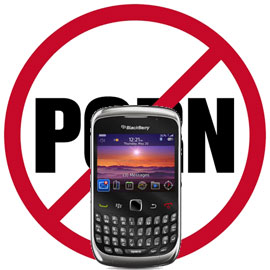 In an effort to prevent inappropriate content, the Indonesian government has forced Blackberry maker, Research in Motion Ltd (RIM) to implement internet filters on the devices.
In cooperation with Indonesia's Ministry of Communications and Information Technology, RIM is now setting up the guidelines, details, coverage, and internet filters in the country. RIM will also cooperate with Indonesian mobile service providers to set an effective and compliant filtering solution.
Since the first introduction of the device on 2004, Blackberry won over more than 3 million users in Indonesia. Despite the high pricing, sales growth hit 500% making Indonesia the primary market for RIM in the Asia-Pacific region.
But along with the phenomenal popularity of Blackberry in Indonesia has come increased concerns from the government, because the majority of Blackberry users in Indonesia are young people and Muslims. Easy access to social networking and internet browsing via the device prompted the government give RIM a two week deadlines to address the issue. The company agreed, and now we're seeing them follow through.
This filter is getting various responses from Blackberry users in Indonesia. Still, it looks like it will not have a major impact for users and the handset will remain a popular choice of phones moving forward.