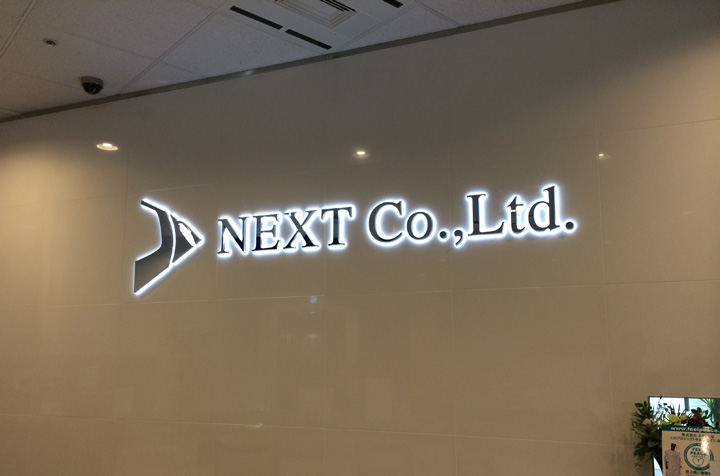 Takashi Inoue (pictured below), founder and CEO of NEXT, is responsible for HOME'S, one of Japan's largest real estate listings and housing information sites.
Established in 1997 in Yokohama, HOME'S was NEXT's first online product, and it has now grown to over four million listed properties. The company itself made over US$117 million in revenue in 2013.
Inoue – an economics graduate from Aoyama Gakuin University – started his career at Recruit Cosmos, the real estate developer subsidiary of Recruit. Inoue was doing condominium sales and property brokering and was helping a young couple find their dream home. When a loan application was rejected, Inoue went the extra mile to introduce them to other houses which weren't under his care. The young couple finally found their dream abode but Inoue got reprimanded by his manager.
"I was frustrated by the information gap between property developers and the end consumers. Even when I'm part of the real estate industry, obtaining information on properties was very time consuming," Inoue says.
(See: How a high school dropout became a multi-millionaire entrepreneur)
In 1995, he left Recruit with the intent of changing the real estate industry. As internet companies were on the rise in Japan in the 90s, Inoue had a big vision for his own startup. "I wanted to build a real estate online media that is coupled with a database and network. That is why the internet is the best vehicle to do that," says Inoue.
Money not a priority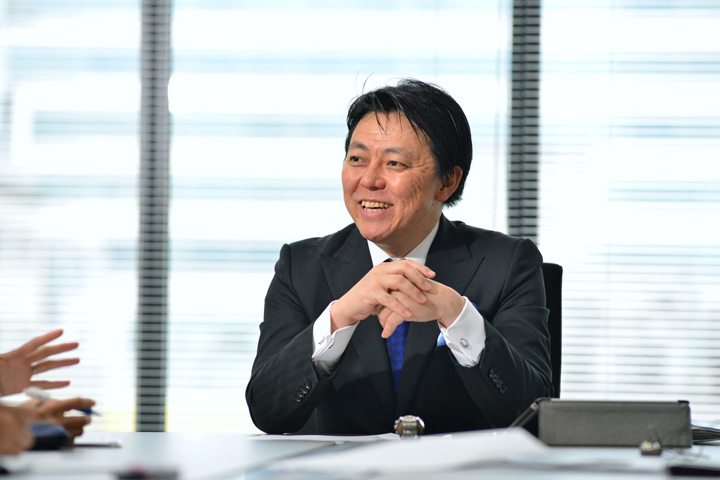 With just one million yen (about US$10,000) in the bank at that time, Inoue set forth to build his empire. In 1997, NEXT was established. HOME'S was built as a site for real estate developers and agents to list their properties online so that people can search for them easily. "Nine out of ten of my friends [thought I was] crazy," he says. The journey was tough. The site made zero revenue in the first three years, but Inoue was determined to make HOME'S work.
I really wanted to change the real estate industry in Japan. I was very determined and to give up in the first few years would be a pity. Money isn't my priority, I just want to change the industry.
In the late 90s, practically no one was using the internet in Japan. Inoue says that only about 17 percent of the agents in Japan had a personal computer at that time. But things started to get better as he learnt the ropes of becoming a better internet entrepreneur and as more people gained access to the internet.
Two things changed the company's fortunes in 2002. First, he changed HOME's pricing model to 15,000 yen per month (US$150), and that allowed property agents to post as many listings as they wanted. Second, he focused on search engine optimization (SEO) which brought traffic to the site more efficiently.
In the same year, NEXT landed a deal with Japanese ecommerce giant Rakuten. It was a $2 million investment in which Rakuten took a 20 percent stake with an agreement that its ecommerce site will bring traffic to HOME'S. After that, Inoue never looked back. The site eventually became one of the largest property listings portals in Japan. NEXT went public on the Tokyo Stock Exchange in October 2006.
(See: Why did Rakuten buy Viber for $900 million?)
No stopping this train
In 2006, NEXT launched Lococom, a location-based user generated website that allows people to find out more about a particular neighborhood. In 2011, the company launched MONEYMO, a website for searching all kinds of insurance products online.
"We are trying to be the platform for life. Everyone needs housing, insurance, mortgage, etc. Once you move to a new area, you want to know what are people talking about in your community," explains Inoue.
Besides Japan, NEXT operates in Thailand and Indonesia. It also funded Rakuya International Info, a Taiwan-based company that operates one of the largest property portals in Taiwan.
Keizo Tsutsui, managing officer of NEXT's new business and venture investment division, tells Tech in Asia:
Indonesia is doing good and it is already profitable. It is a market that many of them are still using excel sheet. For Thailand we are a latecomer so we are preparing a new version of the website that will better suit the local market.
Apart from expanding the business abroad, Keizo says that NEXT is open to any potential merger and acquisition opportunities that might come along.
"With ready platforms like iOS and Android, it is less risky building a startup now. I hope to see more of the young generation people become entrepreneurs and build companies," adds Inoue.
(See: Raised in a nasty Los Angeles ghetto, this founder now runs a fast growing tech startup)
When asked about what makes a good company, Inoue shares:
The vision of the company is very important. It also needs to have a strong set of guiding principles to guide everyone. Team and people are important and they need to be enthusiastic about the business.
---
Join us at Startup Asia Tokyo 2014 this September 3 and 4. Get 25 percent off with the SuperEarlyBird code when you get tickets here. Hurry because the discount ends on June 6.