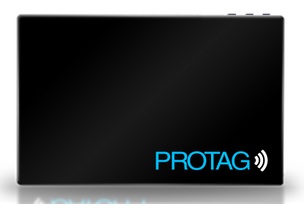 Singapore-based technology startup incubator Red Dot Ventures announced yesterday that it has invested SGD589k (USD480k) in Innova Technology, a Singapore startup that has developed consumer loss-prevention device Protag.
In the press release, Red Dot Ventures states that it will provide the company not just with funding, but also mentorship from experienced entrepreneurs in the consumer digital space, as well as market access to Asia Pacific, the Americas, and Europe.
Red Dot Ventures is an incubator under the NRF's TIS scheme, a government co-investment initiative.
"Mobile technology is used on a daily basis by everyone, and Innova Technology is working on a pipeline of new products that have the potential to disrupt the mobile security market. We will provide the company all necessary means to bring it to the next level – becoming a global player in its industry" says Leslie Loh, managing director of Red Dot Ventures.
Protag, which sells for USD49, is currently distributed in travel and duty-free stores in more than 10 markets in Asia Pacific. It has partnered with regional distributors to sell its products in airports, electronic stores, and through telcos.
The product is essentially a slim card-like device which can be slipped into a wallet, bag, or even taped to a child. Paired with a smartphone app, the phone will ring once the user steps too far away from the device.
Since coming in second at the Startup Arena competition in Singapore, the startup went on to launch Protag at DEMO Asia.