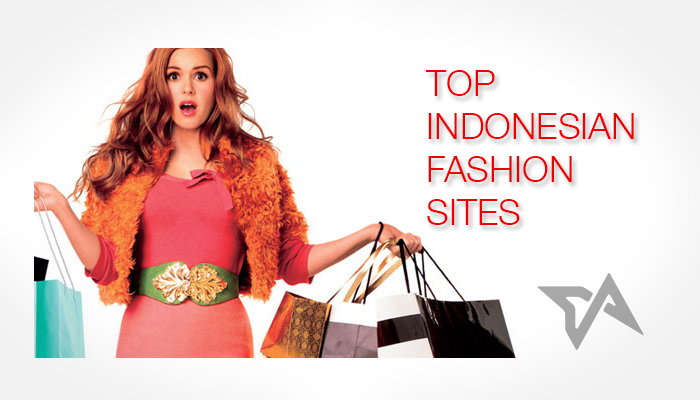 If there's one thing Indonesia is known for other than food, it's shopping. At first glance it may not seem that conventional, however statistics show that the top ecommerce products in Indonesia are fashion-related.
With that, let us begin our list of the best online fashion stores in Indonesia, in no particular order.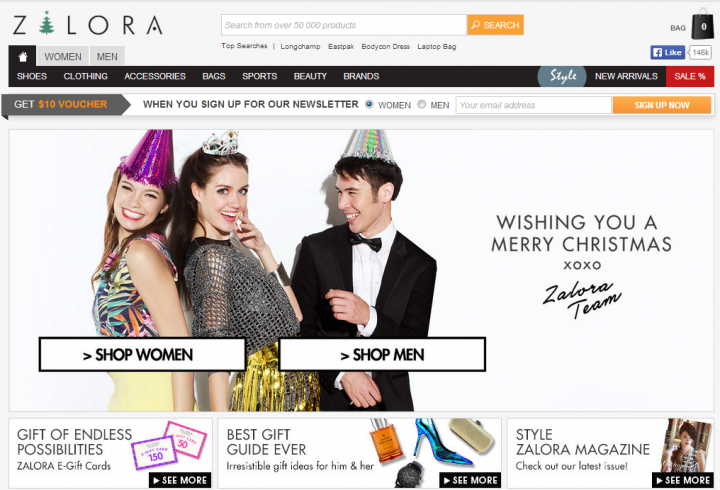 Probably one of the most well known fashion e-stores in Asia, Zalora's Indonesian store is highly preffered by the country's online shoppers.
The store offers a wide variety of products for both men and women and has one of the largest collection of well known brands in the country. The store also has a number of local designers and manufacturers, increasing the range of products that they offer allowing them to cater to a larger variety of consumers and remains competitively priced compared to some of Indonesia's retail outlets.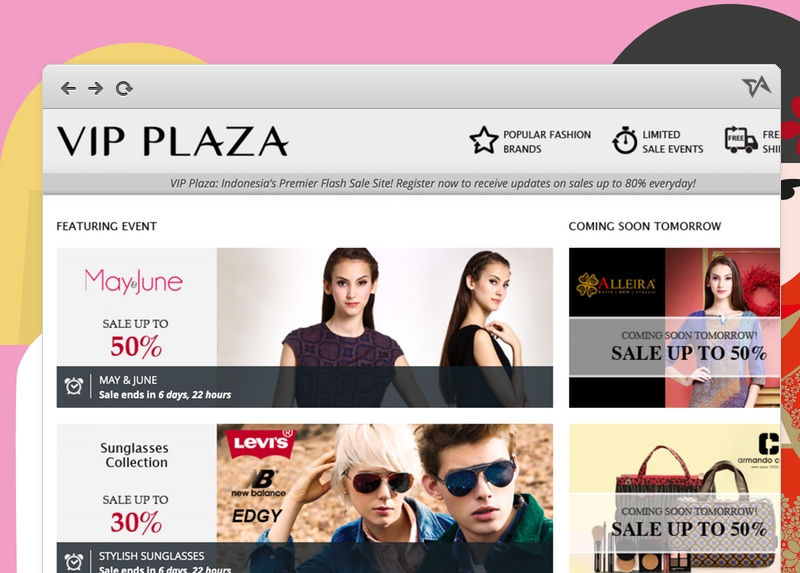 What set's VIP Plaza aside from the bulk of the online stores in Indonesia is that they give priority to their flash sales. The store puts up new sales of 30 to 80 percent off every day at 10am (WIT) for up to 10 days, up from their previous seven days.
The site mainly focuses on mid-range brands, both international and local, but sometimes has sales on higher-end brands as well.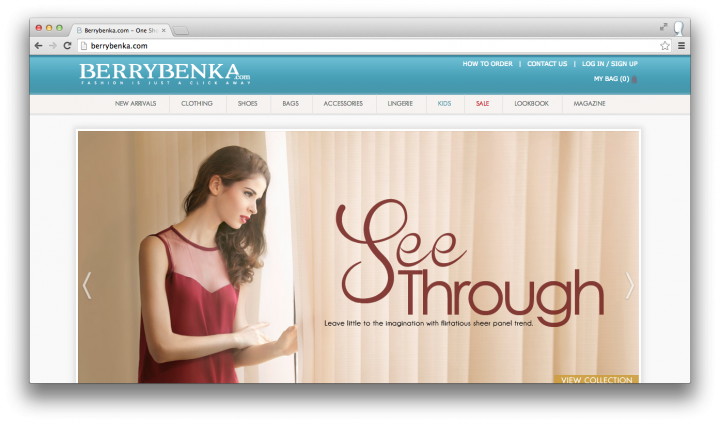 BerryBenka is yet another fashion store in Indonesia, this one however focusing exclusively on women's clothing. Unlike the previously mentioned stores, BerryBenka prefers to partner up with local and independent manufacturers rather than the more well known brands, thus giving them a unique catalog compared to some of their competitors.
(See: Berrybenka wants to be the ASOS of Indonesia)
BerryBenka recently received $5 million of new funding, and with that much money in the bank, you can be assured that this website is going to try its best to push itself all the way to the top.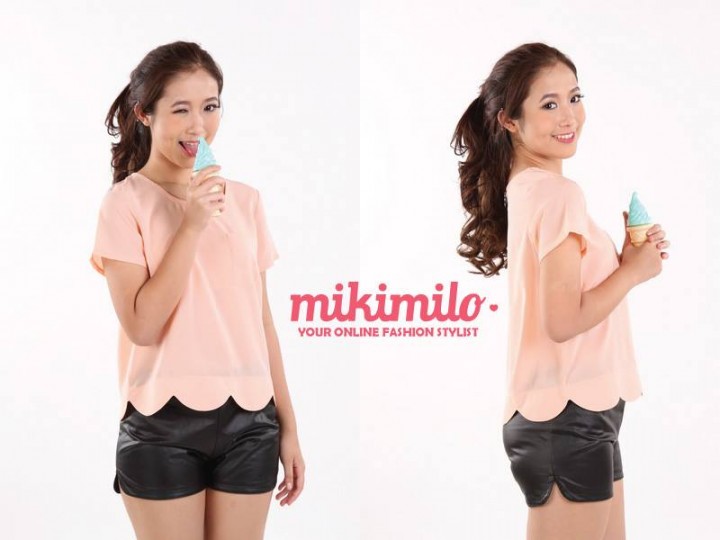 Mikimilo is an Indonesian ecommerce site that caters more toward the youth and adolescent sector of the Indonesian market. With their youthful colour palettes and patterns coupled with their low prices, it's clear they intend to target women in their early 20's or younger. Mikimilo's catalog consists of only local and female-specific brands.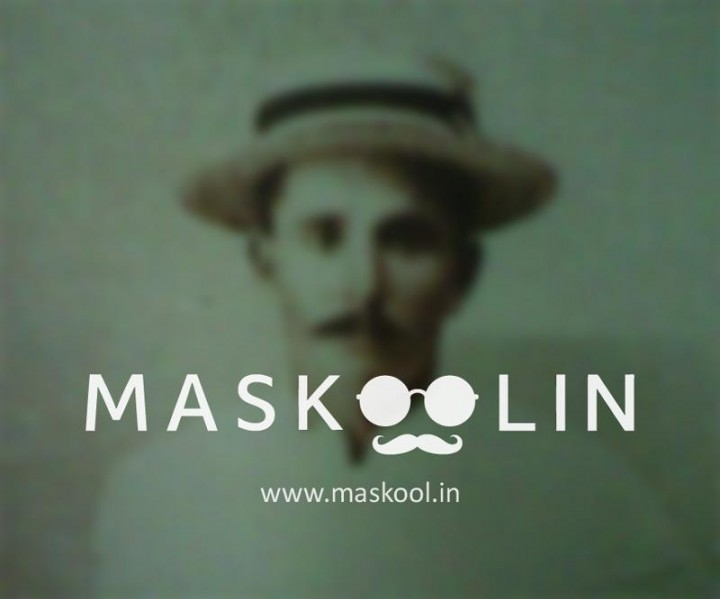 If any eshop here in Indonesia could be considered 'hipster', it would be Maskoolin. The abundant use of filters and classic typography leaves me feeling like I'm on a VSCO Grid rather than a store. While this may be off-putting to some, I find myself liking the concept more and more.
One look at their catalog and it's clear that teenagers make up their target market. With their wide variety of snapback caps and t-shirts with random quotes scribbled all over, consumers don't have to venture out to international sites like JackThreads to get their vintage on. If all that isn't enough to garner your attention, head on over to the site just to see their amusing mascot, a man with a handlebar mustache wearing Pharrell William's iconic hat.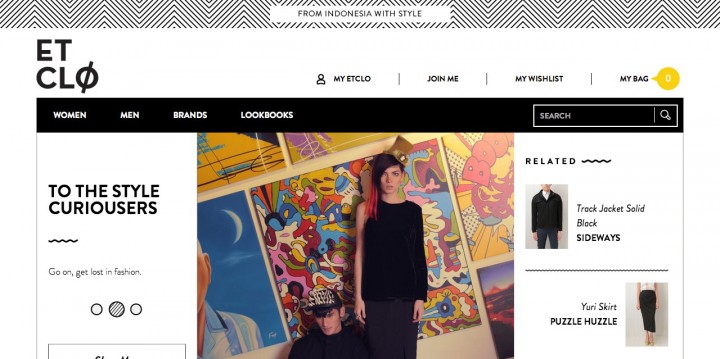 Etclo is a premium fashion store similar to some of the previously mentioned stores. Etclo however adds a different twist to the market by showcasing designs based more on the Asian market, rather than by mimicking trends and designs made popular in overseas markets.
The site advertises its "Lookbooks", which are basically just collections featuring models wearing a combination of products it offers to give you a better idea of which product blends best with other products. The site launched just last February.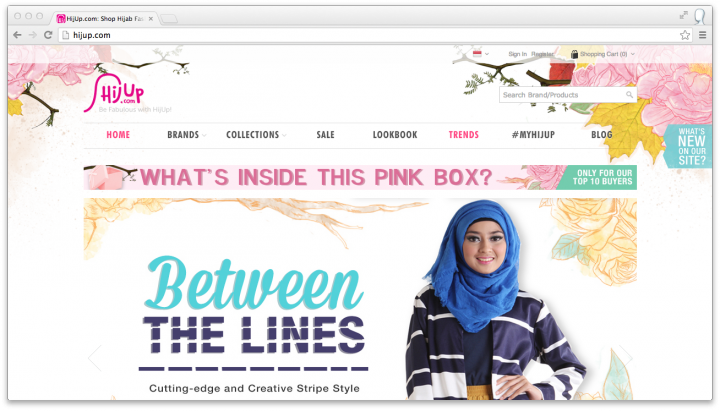 HijUp is an online store that focuses exclusively on high end traditional Indonesian attire for females. The store has a large number of designs from Indonesian designers and even offers some unique features like the option to have your own "look" of HijUp clothing featured on their website.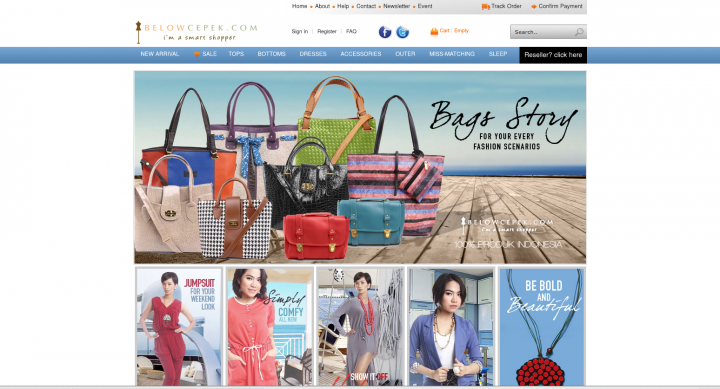 BelowCepek is a store that focuses its efforts more on what you would call Gen X women. All their products are locally made and are all under their own label, compared to the other shops in this list who sell other brands. Their prices are reasonable, and while their collection seems rather small at first, there are a lot of menus to help you navigate deeper into the store to find what you're looking for.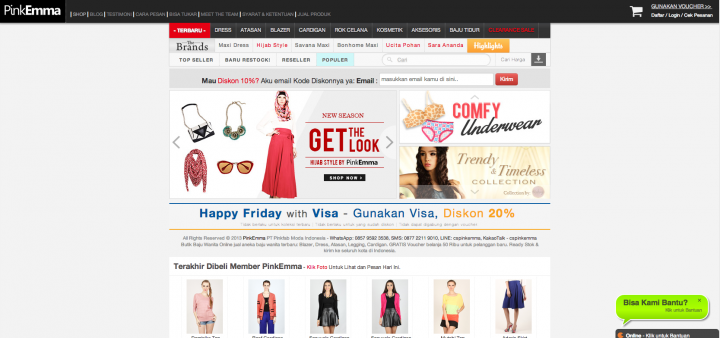 Last but not least, we have PinkEmma, an online store that caters exclusively to women. However, unlike the previously mentioned stores, PinkEmma doesn't focus on just one section of the demographic but instead has products that appeal to everyone from teenagers to soccer moms to high-ranking executives.
Their collection consists of both well known and less known brands and have more products and styles than my brain can comprehend. In fact, it's the only website I have come across that sells bedtime wear as well.
Of course, more than nine estores exist in Indonesia, but if you're looking to start shopping online or even if you want to try out some new sites, these are as good a place to start as any.
(Editing by Paul Bischoff and Josh Horwitz)