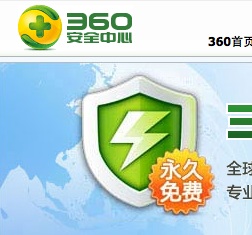 The American stock news site Citron Research, which claims to expose fraud and lies in publicly-listed companies, has slammed Chinese anti-virus vendor Qihoo 360 (NYSE:QIHU) as "overvalued" and a "web 1.0 brand with a web 1.0 business model." Qihoo responded soon after to say that "the article contains numerous errors of fact and is riddled with unsupported speculations."
Citron goes on to suggest that Qihoo should be valued at about US$5 per share, not its current trading of $18. Qihoo makes not only security software, but also web browsers – such as its new one for Android – and more recent social apps such as its group-messaging service.
Citron also accuses Qihoo of having "intentionally misrepresented [itself] … to Wall Street in the hope of sustaining exaggeratedly high market capitalizations." And that seems to be the basis of their critique, in which the site goes on to pick apart Qihoo's claims of scale versus supposed metrics of actual user/visitor numbers.
You can read the Citron Research article here, and then Qihoo's press release riposte here.
Ditching the news reporting for a second, I've got to say that the Citron exposé contains enough factual errors and dodgy metrics to be rendered questionable.
The biggest blunder was attempting to shoot down Qihoo's claims of over 300 million active users of its suite of software by looking at Google-powered Doubleclick ad planner metrics for 360.cn, its homepage. That shows the company's site to be only the "21st most visited site in China with a reach of only 10 percent" (which Citron puts in bold, as if it's massively significant). It then adds:
This 10% reach estimate would take 360.cn into only 30 to 40 million Chinese homes, not anywhere near the 300+ million they claim.
Great work, Inspector Clouseau! So how on earth does that disprove Qihoo's claim? How can a software's reach be measured by how many people use the homepage? Surely users only need to visit that very occasionally for downloads, updates, or help. Also, there are numerous other download portals where people can get Qihoo's free software – such as PConline.com.cn, or PChome.net – so there will be many 360 app users who've never even been to 360.cn.
Qihoo itself counters that assertion more diplomatically, saying, "it is not sensible to use 360.cn web traffic to estimate Qihoo 360's total user base."
From that, Citron goes on to make a leap of imagination to compare Qihoo to Sohu (NASDAQ:SOHU) and Phoenix Media (NYSE:FENG) because, it says, they have similar "ad-based models." But since that assumption came from a flawed use of metrics, it becomes doubly bizarre that the anti-virus vendor is being compared to two Chinese media companies. Check out the two sides of the argument on the above links, but Citron looks like it should be taken with a pinch of salt.