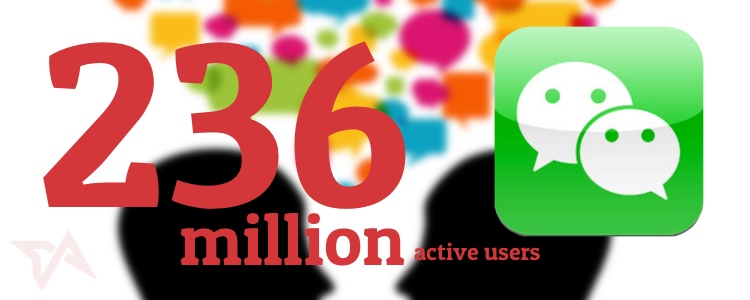 Chinese web giant Tencent (HKG:0700) just posted its Q2 2013 financial report, with all the main numbers going up. Before looking at the money, let's focus on WeChat, the company's huge messaging app. WeChat now has 235.8 million monthly active users, which is up 21.3 percent on the previous quarter, and up 176.8 percent year-on-year. It's up from WeChat's 195 million monthly active users in Q1.
There was no mention of WeChat surpassing 400 million registered users, which is overdue. Or perhaps Tencent has decided to emulate Whatsapp in focusing on active users, which is a more meaningful metric. US-made Whatsapp said earlier this week that it has 300 million active users.
Tencent's H1 2013 revenues hit $4.52 billion, up 38.4 percent from the same period a year ago. Operating profit now stands at $1.86 billion, rising 26.2 percent in a year. For just Q2, revenue was $2.33 billion and profit was $739 million.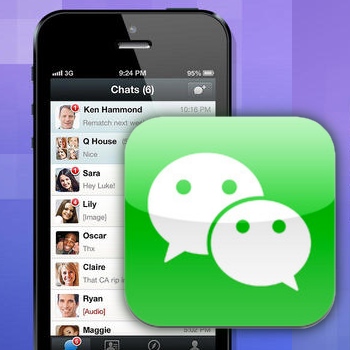 IM stagnates
Interestingly, Tencent's QQ instant messenger app stagnated at 173.2 million peak simultaneous users, from a declining total of 818.5 million monthly active accounts. That was down 0.8 percent Q-o-Q, minus 4.5 percent Y-o-Y. Simultaneous users of the desktop-oriented QQ Game Platform also dropped 8.7 percent from the previous quarter to stand at 8.4 million.
WeChat rolled out a major app update last week that brings social gaming and mobile payments to Chinese users. Global users got an online sticker store for use within the app. There's no update on WeChat's overseas user-base, which stood at 70 million last month.
The full Q2 report is here (PDF link).
(Editing by Willis Wee)