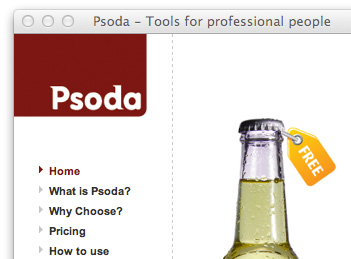 Psoda is five year old startup from New Zealand that offers online management tools that help you manage projects. It is an interesting startup because, well, it basically covers the entire tedious project management all the way from idea generation, to planning, to execution, to testing, and roll-out. The company's founder, Bruce Aylward explains:
Psoda also includes tools to help project teams to collaborate including comment streams, document sharing (with version control) and electronic whiteboards that can be used from multiple devices/locations at the same time.
Aylward has worked in the telecom industry for over 20 years got inspired during his corporate life. He was involved in the many different project lifecycle and experienced difficulties first hand. He adds:
I saw how difficult it is to manage a project with documents living on network servers, being emailed around, only one person can update a document at a time, etc. Then if you want any reports somebody has to manually collate the required information across multiple projects or even program of work. So I thought there has to be a better way to do this.
And with that, Psoda was founded. It was started with seed funding and went on to eventually become profitable. To date it has over 2,600 users across 550 clients in 25 countries. Every client pays on a per user or per module basis, or on a monthly subscription. As for Psoda's future plan, Aylward told me that he is looking for more channel partners across Asia and is also looking for someone to translate his products into Japanese. (Maybe OneSky or Conyac could come in handy!)
Bruce tells us that the company has some exciting new products coming up in the next few months, but he can't say too much about those just yet. Psoda currently has five team members based in New Zealand and another four in Australia. Watch the video below to see Psode in action: