Philippine's Cebu city proves that the startup community is growing rapidly. Only after a year from its first-ever Startup Weekend Cebu (SWC), the organizers of the event — TechTalks.ph, JCI Mandaue and DOST-ICT — were able to successfully put new breeds of startups together in the recently held SWC 3.
Pioneering SWC organizer Tina Amper of TechTalks.ph has transferred the role of organizing the event to a new set of startup-inclined individuals. She says this is part of doing "skills transfer and sharing best practices with others."
Paul Villacorta, co-founder of Cebu Directories, and one of the new batch of organizers of SWC 3, says that they are happy to have continued the goal of building more awareness. He says this year's winners are very promising. From the 29 pitches, here are the winners in SWC 3:
EdRoll – an online enrollment platform service for schools that helps eliminate long queues.
BloodMatch – aims to help patients who need blood donors, it's an online service that can connect blood seekers and blood donors.
At Your Service Bai – an online service provider of listing of validated skilled and professional service providers.
Paul adds:
Those ideas are viable and it could be tested locally here in Cebu. I am surprised with the execution of some participants. They really had a functional prototype.
The winners in SWC 3 will now have access to sound advices from local incubators, and other tools from the sponsors that will help them kickstart their ideas. Looking forward, Paul says organizers will continue TechTalk.ph's mission of connecting people who are passionate about becoming entrepreneurs. He is positive that Cebu-based developers have a lot of ideas waiting to be discovered, but he also looks forward to see more incubators in Cebu.
Good ideas need helping hands. So if we'll be expecting more ideas from Cebu, and more incubators to help with it, that is something we should all watch out for.
Synacy, one of the sponsors of the event has created an infographic of the attendees at SWC 3: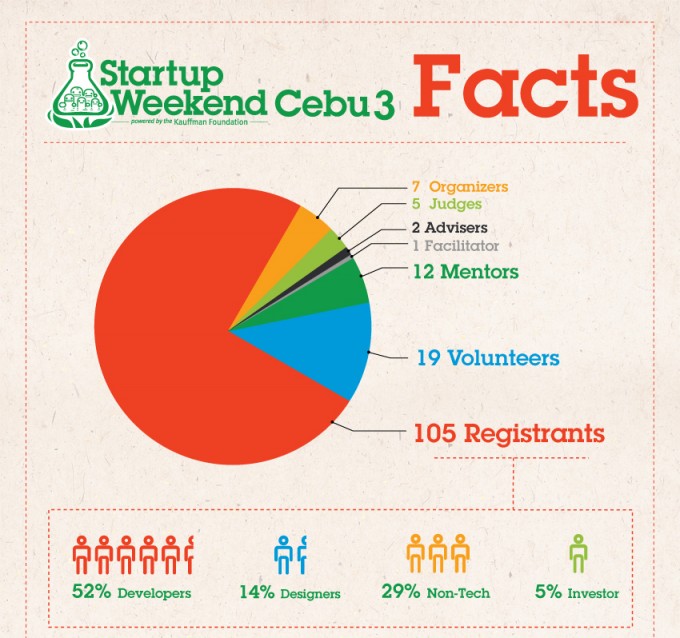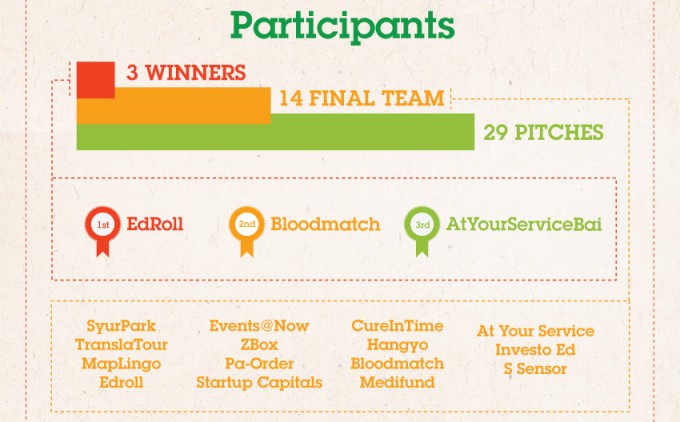 (Update: corrected BloodMatch's URL)