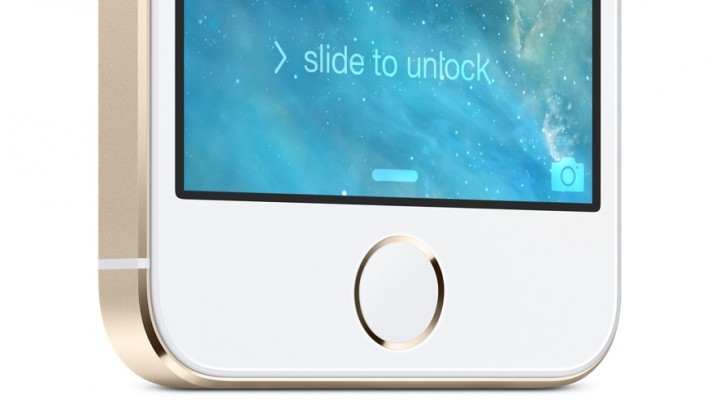 A few weeks back, consumers in the Philippines were given access to pre-order the iPhone 5S and 5C from both Globe Telecom and Smart Communications. Today, both telcos have announced their pricing for postpaid plans for the two Apple iPhones.
Due to stiff competition between the two telcos, they've traditionally released the latest iPhones on the same date. As we earlier announced, both telcos will be making the iPhone 5C and 5S available on November 15.
Cherry on top
Since both telecoms are hawking the same device, customer preference will be decided on which plans have better prices and what they include. That's in addition to some gimmicks that they might offer.
Here are the plans of the two telcos: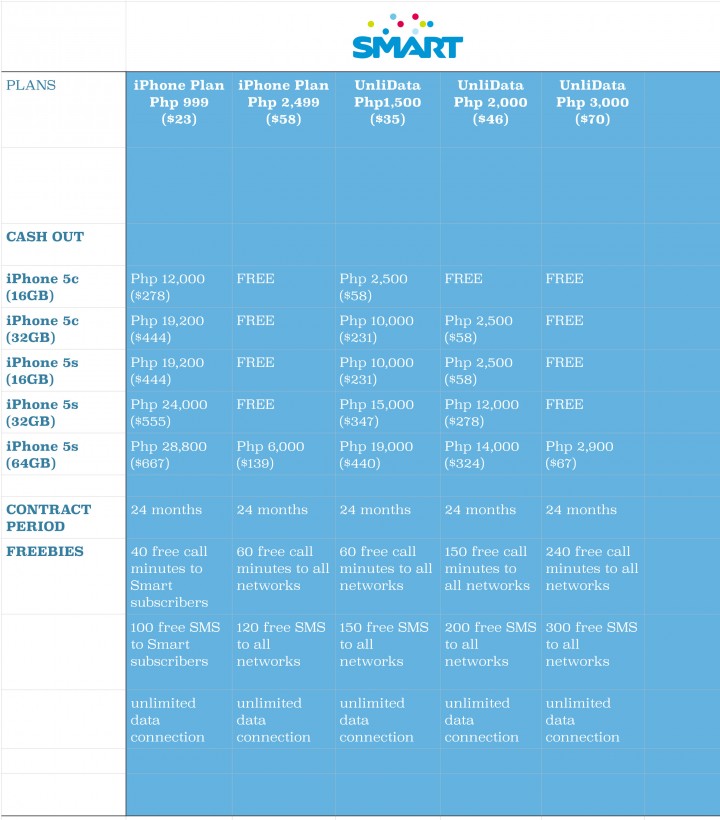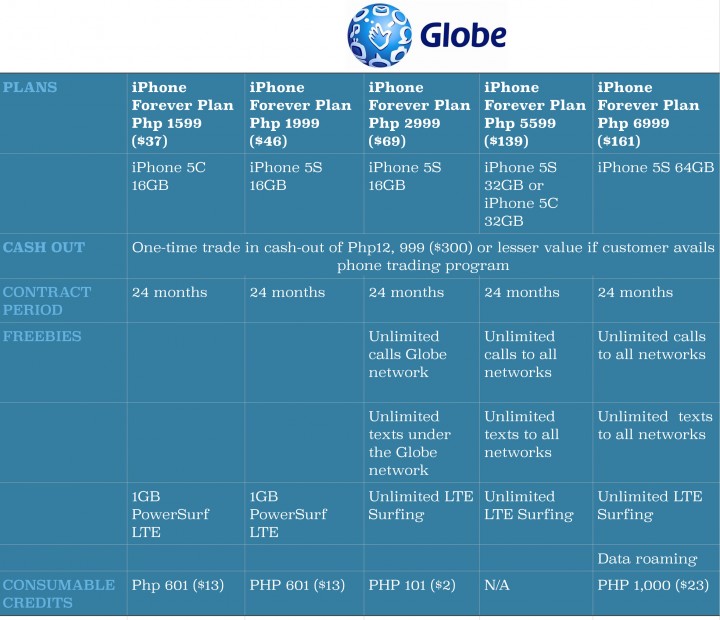 Varied plans
According to Smart Communications postpaid business group head Kathy Carag, they will be "offering a wide range of choices so [subscribers] can select the plan that will best suit their lifestyle."
In addition, membership for premium Smart Infinity subscribers includes a Php 5,000 ($116) plan for an iPhone 5s (16GB), which comes with two VIP tickets to Wicked or Php 14,000 ($323) worth of gift certificates, and a Php 8000 ($185) plan that comes with both an iPhone 5s (32GB) and an iPhone 5C (16GB).
Apart from the postpaid plans, Smart also has what they call the Freedom Plan, where subscribers can get an iPhone without any lock-in period and free 250 MB data every month for the first 12 months. Since the unit wouldn't be locked for a monthly plan with the telco, subscribers have to pay a higher amount for it. They range from Php 29,500 ($682) to Php 46,000 ($1,063) depending on the iPhone model.
Trade in your old phone for an iPhone 5C or 5S
Meanwhile, for Globe, each subscriber who applies and is qualified for a postpaid plan will be entitled to trade in their old phones for an iPhone 5C or 5S, called the iPhone Forever promo. This means subscribers will have the chance to ditch their old phones and also pay a lower amount depending on the value of the phone, something never done before in the Philippines.
This is how the telco is upping its ante, says Globe Telecom senior advisor for consumer business Peter Bithos.
The Globe iPhone upgrade program is open to new and existing postpaid subscribers who want an iPhone 5s or iPhone 5c. It has four tiers depending on the unit that a subscriber will trade in, which will also represent the cash-out value the subscriber has to pay with the deduction of the value of the old phone.
Meanwhile, those who opt not to trade in phones can pay a one-time cash-out fee of Php 12,999 ($300), or look into their flexible bundle plans, the MySuperPlans. Subscribers can join the iPhone Forever promo as long as their phones are open line or Globe-locked. They can take advantage of this from November 15 to December 31.
Apart from the Philippines, telcos in Thailand also revealed their prices for iPhone 5S and 5c last month.
(Editing by Paul Bischoff and Josh Horwitz)