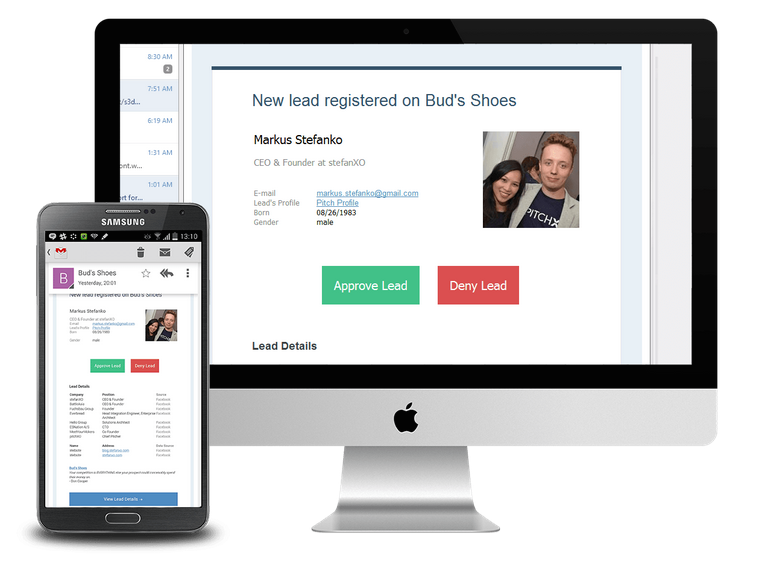 In a world where data analytics is the new god, the process of pitching to clients or investors is surprisingly primitive. Marketers pick from hundreds of tools to measure their campaigns, startups A/B test their websites to the literal death, and professional sports teams slice and dice game data to win the elusive championship.
But people in sales and marketing, who send out PDF proposals to prospective clients, have no way of analyzing how leads look at slide decks. For example, they can't figure out which part of the deck a client is most interested in without asking. Is it the slide showing that condo by the seaside? Or the one showing the villa atop a hill?
PitchXO is a web app that seeks to answer that question. It's a visual website builder and content management system that also hosts slide decks and tracks how people view them.
It changes the usual sales flow for sales people: instead of simply emailing the deck to leads, the saleswoman now uploads it onto a website. She then sends the link to potential clients, and if she sets the document to private, they must login with their social accounts to view the slides.
The deck resides in PitchXO's servers, allowing the service to track which slides people view, and for how long. PitchXO integrates with over 300 apps, including CRM tools like Salesforce, feedback systems like UserVoice, or even the versatile Google Sheets.
So, if a person logged in with a social account, the saleswoman can follow up by sending a message to the prospective customer. She could trigger automatic updates on her CRM service or an email that reaches her leads three days later.
But the tool isn't free. Plans start from US$59 a month and goes up to US$89 for the more advanced version. Both come with a seven-day free trial. If your company has more than 300 leads, an enterprise plan is available.
PitchXO isn't the only one offering analytics for PDF documents. DoxIQ in San Francisco does it too, in addition to supporting Microsoft Office documents and having a free plan. Both aim to help users turn viewers into customers.
Scratching an itch
PitchXO is the product of Hong Kong-based startup StefanXO, although the core team works in Bangkok. It was founded by Markus Stefanko and Morten Lund, who was an angel investor in Skype. They share a long working relationship at startup incubator OnlyXO, which now has 16 companies in its network, including PitchXO. Stefanko tells Tech in Asia:
"Morten had a problem two years ago of sending out lots of different pitches and presentations to different startups and investor groups. He just couldn't keep track of it all. He'd send a PDF to a hundred different contacts. A week later he didn't know who he sent it to."
Stefanko stepped in. He put the presentation behind a social login system, and within a few weeks collected 800 sign ups. That gave them enough impetus to make it a full-fledged startup.
The team is now building an "email-first" approach into the product. It's a technique, embraced by Y Combinator startup Product Hunt, which uses email not only as a customer acquisition tool, but also a means to turn using the product into a regular habit.
"If you want to make clients happy, they should not have to go to your app. You should have information they want sent to their inbox."
In PitchXO's case, users would receive email updates detailing who has viewed their deck and which slides they were more interested in.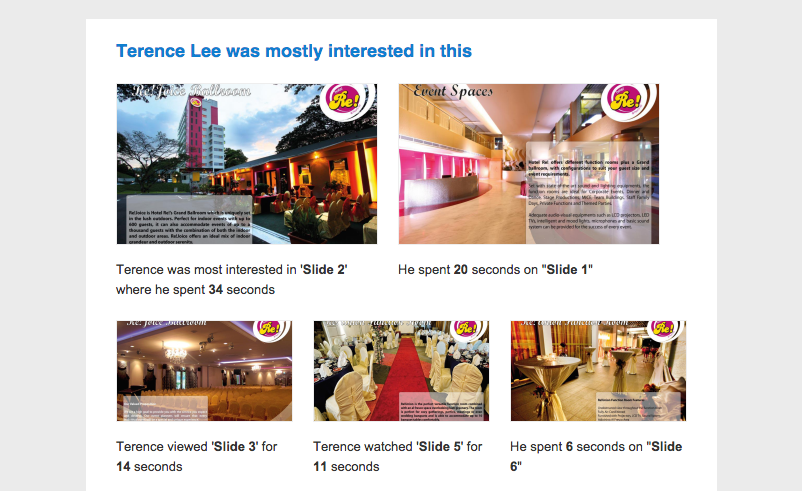 A person can use the data to fine tune his approach to a follow-up meeting. If a startup finds that an investor viewed the technology slide far longer than the others, that could be a sign that the investor has keen interest in the company's intellectual property. The startup could then prepare for the meeting accordingly.
PitchXO finds that people typically spend five to nine seconds on a page. A slide with a lot of text would capture attention for 15 seconds, while the ones that genuinely hold a viewer's interest would seize their eyeballs for 20 to 30 seconds.
Their company faces the test of convincing enough skeptical customers to pay for the product. Given this new and unfamiliar approach to sales, it may take some convincing for salesforces and startups to fork out money for PitchXO.
For now, the team is working on further improving the user experience. "No shaving until we're done with everything," says Stefanko.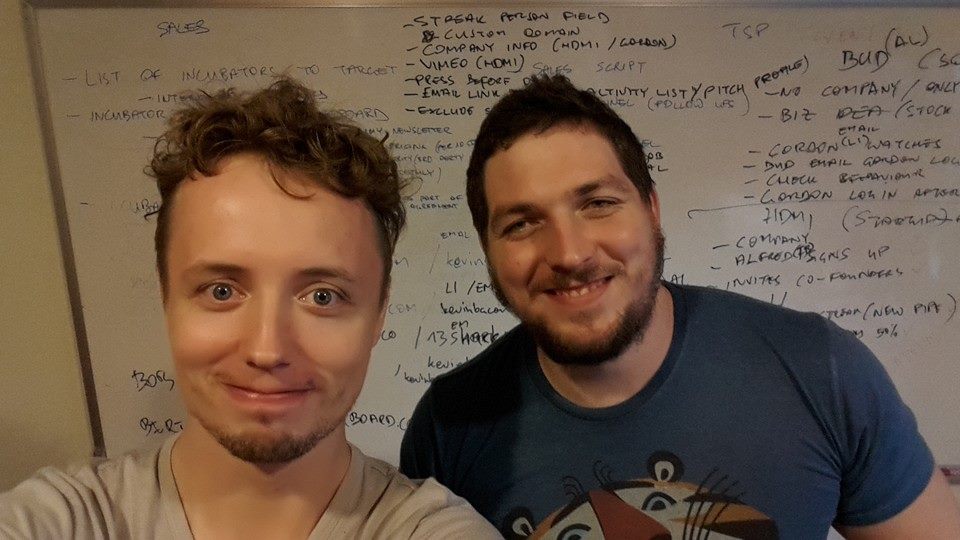 See more: ClinchPad is a new web dashboard for chasing your business leads