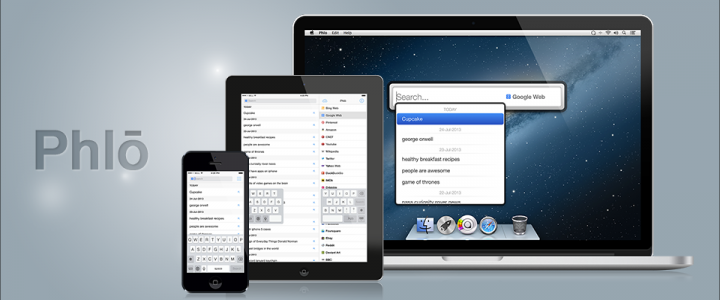 Google is a part of every internet user's life, occupying 70 percent of the global market share for search. But Google is not the only search engine on the web, and who wouldn't want to take advantage of other available options? This is where Phlo comes in.
Phlo, created by the India-based founders of Cynapse, is an app for iOS. It lets users enter a search query and search a wide range of search engines and websites, thereby saving time and providing a diverse range of results.
Phlo comes pre-loaded with Google, Bing, Duckduckgo, and Yahoo, and has compatibility with Facebook, Twitter, Wikipedia, Reddit, Quora and more. Users can also manually add in more websites and customize the arrangement of the results in accordance with their preferences.
For searches done in Google and Bing, automatic search suggestions will show up in Phlo app. The number of automatic searches that will show can be modified in the settings. For example, you could set it to show 10 search suggestions from Google and five from Bing. In addition, all URLs can be shared in social networking sites. Search results can be exported to Chrome and Safari.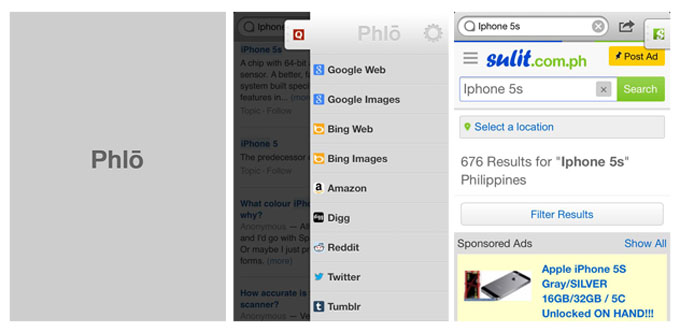 A cloud sync function allows the search history to be available in both the iOS app and the Mac app. Meanwhile, for non-Mac users, assistant plug-ins are available for both Firefox and Chrome browsers.
Of course, the concept of Phlo is far from new – back in the early days of search, sites like Dogpile and Mama.com were aggregating results from other engines, and Mac apps like Alfred (which has a similar interface to Phlo's) allow users to customize and tweak their searches. But for power users of search who want a search app that's focused and clean, Phlo might make a good option.
Phlo is available to download for iOS ($2.99), and for Mac ($3.99).
(Editing by Steven Millward and Josh Horwitz)