Most entrepreneurs in the Philippines are scattered across Manila. Some are gravitating towards the specialist Area 55, a growing cluster of startups located in Metro Manila. Bryce Maddock, the CEO of TaskUs, argues for the completely opposite approach: you should set up your office in the provinces.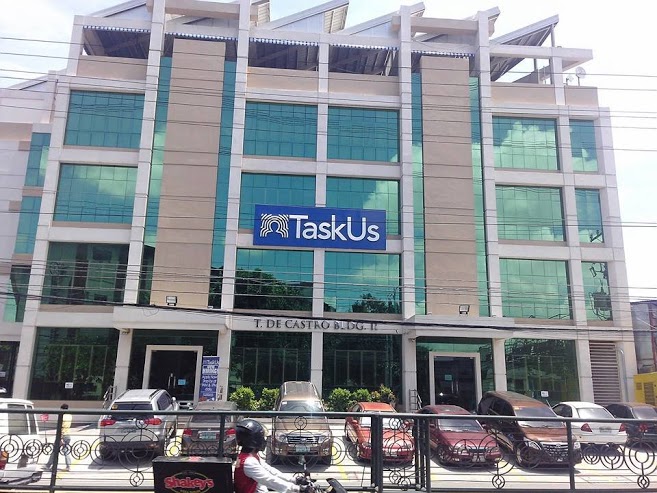 Maddock did so himself way back in 2009, creating the first TaskUs office in Imus, Cavite, a province on the outskirts of Metro Manila. His reasoning at the time was industry specific. TaskUs provides customer care and back-office support to tech companies in the United States, thus making it a part of the booming business outsourcing (BPO) industry, for things like phone banking or tech support, in the country.
The perks of the provinces
According to Maddock, the BPO boom is as much a curse as it is a gift – at least if you're headquartered in Metro Manila. Companies in the capital have staff turnover rates of 80 percent to 90 percent. "BPO employees can often walk across the street and start working somewhere else," Maddock explains.
The TaskUs location in Cavite, was designed to prevent high attrition, Maddock says, and in turn provide stable teams for their tech clients, which now include Tinder and Groupon. The turnover at TaskUs is at 30 percent, which he claims is among the lowest in the entire BPO industry.
The provincial location also reduces the working hours lost to traffic, which a recent New York Times article named as one of the biggest impediments to the nation's economic growth.
"For people working at Manila-based BPOs, commute times can be as long as two hours each way," Maddock says. "We asked ourselves, 'what if we brought this work to the people?'"
The ensuing experiment to have TaskUs based in the countryside has resulted in an average commute time of twenty minutes, Maddock claims. To him, the difference in commute times is important not just for its economic impact, but for the value it provides his employees.
"We are saving our employees thousands of hours every day – hours that they get to spend with their families, instead of in the back of a jeepney," Maddock says.
See: India still leads global outsourcing sector, Philippines a close second
Reducing the brain drain, one Filipino at a time
Of course, the provincial location is not without its trade-offs. People who believe that outsourcing takes economic advantage of Filipinos could argue that the TaskUs presence in Cavite allows them to do so with a much more captive demographic – Filipinos in the provinces have even fewer work alternatives than their compatriots in the capital.
Maddock disagrees with this idea on two accounts. For one, he cites the fact that historically most well-educated Filipinos had to go abroad to earn a good wage. The BPO industry allows Filipinos to earn a similar salary while remaining in the country, thereby reducing the brain drain of Filipino professionals to other nations. "Filipinos can now work for a successful American corporation during the day, and be home to tuck their daughter in to bed at night," Maddock points out.
Additionally, Maddock feels that the BPO industry has brought world-class training and business practices to the Philippines, resulting in a win-win for both American companies and Filipino workers. "Western businesses get to tap into amazing talent for a fraction of the cost of hiring the same roles in America, and Filipinos get to do meaningful work for interesting companies, acquire world-class skills, and earn a good wage," Maddock suggests.
That part about Filipinos acquiring world-class skills may sound like lip service from the CEO and owner of an outsourcing company, until you look at what some of his employees have done. Many have risen from entry-level jobs at TaskUs into upper-management positions at the company. Several have even left TaskUs to create their own BPOs or open small businesses, and Maddock only wants more of his employes to do the same.
"Nothing makes me happier," Maddock says. "The power of entrepreneurship is incredible. If we've inspired this in a few Filipinos, then we have done our jobs."
Get away from the capital
Bryce Maddock is not the only one who is bullish on doing business outside Metro Manila. The Cities and Municipalities Competitiveness Index (CMCI) report for 2014 recently ranked the most economically competitive areas in the country out of 136 cities and 399 municipalities. This report was created by the National Competitiveness Council with assistance from the United States Agency for International Development.
While Makati City, which is home to startup cluster Area 55, was identified as the most economically competitive region in the Philippines, cities outside Metro Manila had a very good showing. The CMCI ranked their economic competitiveness according to three equally weighted pillars, including economic dynamism, government efficiency, and infrastructure.
By these measures, five of the cities in the top ten most economically competitive were located outside the National Capital Region. These were Cagayan de Oro City in Northern Mindanao, Naga City in Bicol, Davao City in Davao, Ilolio City in Western Visayas, and Cebu City in Central Visayas.
Though these places are more accurately described as small to mid-sized cities rather than true rural areas, they fall in line with Maddock's thinking that it's better to pursue business where there is less traffic, fewer people, and not as many competing tech companies.
These cities are sprouting up early signs of tech entrepreneurship. Cebu City, for example, now has its first coworking space in Location63. Coworking spaces are often home to early-stage tech startups and to freelancers looking to eventually found one.
Davao has recently gotten a hub of the Global Shapers Community, which is an initiative of the World Economic Forum. This organization is designed to unite people looking to make an impact on their local communities, and this is often accomplished through tech entrepreneurship.
So while the support network for entrepreneurs outside Metro Manila may not be very robust yet, that is exactly one of the implicit selling points: Rather than enter into an full-fledged ecosystem, you can play a key role in building a new one.