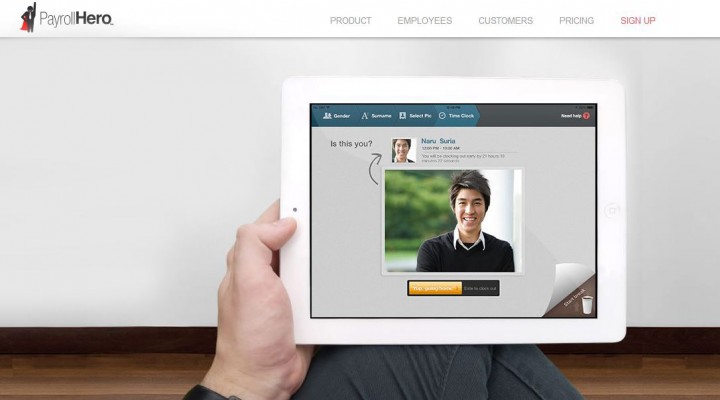 Payroll solutions startup PayrollHero aims to continuously improve since we saw its team at Startup Asia Jakarta in 2012. It recently launched an app for clock-ins, and added a few improvements to its platform in order to attract more clients not only in the Philippines, but across Southeast Asia.
The additions include a new app called Team Clock. This app lets a number of employees clock-in at work through an iOS device – either a shared device or the employee's personal handset. It also has an offline version that lets employees clock-in even when internet connection is weak in a specific location. Team Clock also rewards users for clocking in with virtual accessories
As of last December, PayrollHero reportedly raked in over 700,000 users over to its platform since its initial launch.
Rolling on outwards
In an effort to capture more users, PayrollHero will roll out a free 30-day trial for its potential throughout Southeast Asia. Founder Stephen Jagger says the deal will help new customers better understand PayrollHero and its features.
Currently, around 50 percent of PayrollHero clients reside in the Philippines, while the other half are spread across North America and Southeast Asia. Jagger says that the startup will focus its expansion efforts towards the latter region. PayrollHero hasn't disclosed its total number of clients, but it's attracting high-profile brands like Coffee Bean and Tea Leaf in Brunei and Malaysia.
(Editing by Josh Horwitz)