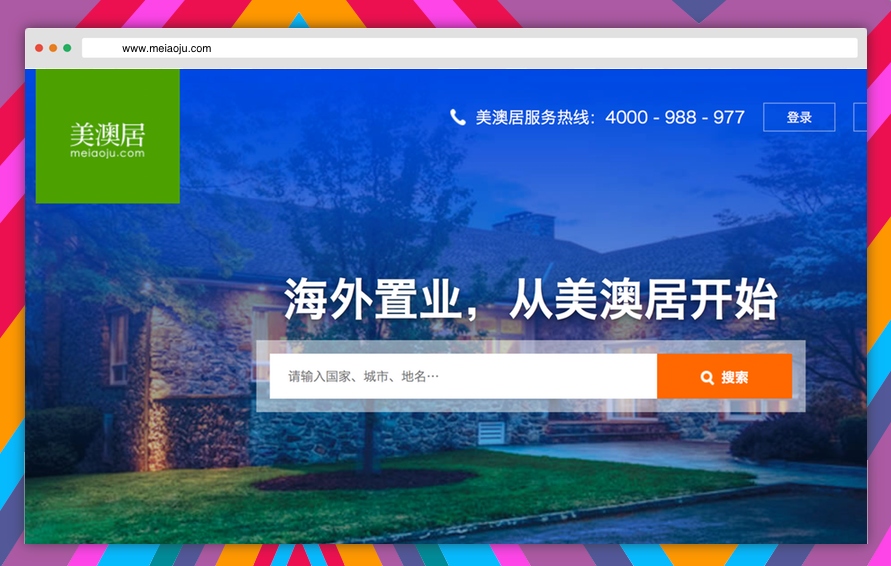 Earlier this month, a new site launched in China that helps eager buyers find overseas property. That site, Meiaoju, has already secured RMB 50 million – US$8.13 million – in series A funding. The lead investor was DCM, says 36kr.
Meiaoju – the name is short for "America Australia homes" – is a sort of online marketplace where real estate developers can connect with China's middle classes, who are snapping up property in other countries at an ever faster rate either as an investment opportunity or as a basis for a move abroad. As its name implies, Meiaoju focuses on houses and apartments in Australia and the US, though the site seems to have only places in Oz right now. Eventually, it'll add property listings all around the world.
(See: Crowdbaron brings real estate crowdfunding to Asia)
Australia is a popular destination for Chinese home buyers. Indeed, the country is debating whether Chinese are pricing young Australians out of the housing market.
There are, of course, already sites covering what Meiaoju is doing. Its biggest rival is Juwai, which has 1.5 million monthly users right now. Another one is ACproperty, which focuses on Australia.
Meiaoju's founder is Wu Bo, the creator of one of China's top daily deals sites. Well, Lashou was one of the top deals site at one point, before it started to unravel. Lashou was to be the first Chinese deals site to go for a US IPO, but that plan was cancelled in the summer of 2012 as the site's declining numbers spooked potential investors.
(Source: 36kr – article in Chinese)