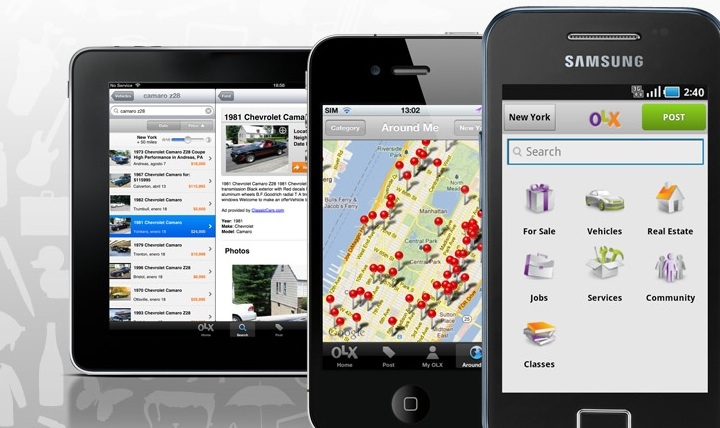 Online classified ads might seem like an easy digital replication of an old newspaper bulwark for the PC era, but it's not quite as simple as that. While Craigslist seems to have struggled to innovate in the smartphone age, classifieds site OLX India has produced some surprising numbers.
OLX India's mobile traffic has just surpassed its desktop-based web traffic. That comes amid growing traffic to the free listings site, hitting half a billion page-views in July. OLX India CEO Amarjit Singh Batra tells us it's on course to reach 600 million in August once last month's figures are added up. The site is served by apps for iPhone, iPad, Android, Windows Phone, and several more platforms.
Batra points out that OLX India's has grown to 52 percent of the site's overall traffic in July and it's currently inching towards 55 percent. "We expect mobile to be about 70 percent of our traffic in one to two years," he says, adding:
The reason for this is that PC penetration – and, because of that, web penetration – is limited [in India], whereas mobile penetration in the country is huge, with mobile internet growing rapidly because of availability of cheaper smart phones and cheap mobile internet tariff plans.

OLX being a classifieds site is deigned for the masses and is very simple to use over the phone. Users are finding it really easy to post ads from their OLX mobile app or their tablets as the camera, internet, and typing is integrated in one device – unlike with PCs. We also see a large number of users who are using internet for the first time on their mobile phones and this number is expected to grow. The mobile-only internet users are expected to be about 100 million [in India] in two to three years time as projected by many reports.
With financial clout from Naspers
OLX actually comes from Argentina, launching there in 2006. OLX India came online in 2007, and is now the top online classifieds site in the country, chased hard by rivals like Quikr and a gaggle of specialist startup selling sites for niche areas, such as Bootstrapp for selling mobiles.
CEO Batra reckons that more rivals "will only help in expanding the market and making people aware that people can get value out of their second-hand products." And, with listings for over 1,000 cities and rural areas across India, it'll be a challenge for any other site to get that kind of reach.
OLX also has the financial clout to keep its market position – and run TV ads across India – with funding from South Africa's Naspers, which is both a strategic investor and a majority stake owner in the classifieds site. We've seen Naspers take even more interest in India's tech sector recently with a 10 percent stake in Flipkart and a hand in the $138 million acquisition of Redbus.in earlier this summer.
The OLX India team is currently made up of 40 people, with plans to expand that number soon.
E-commerce, but face-to-face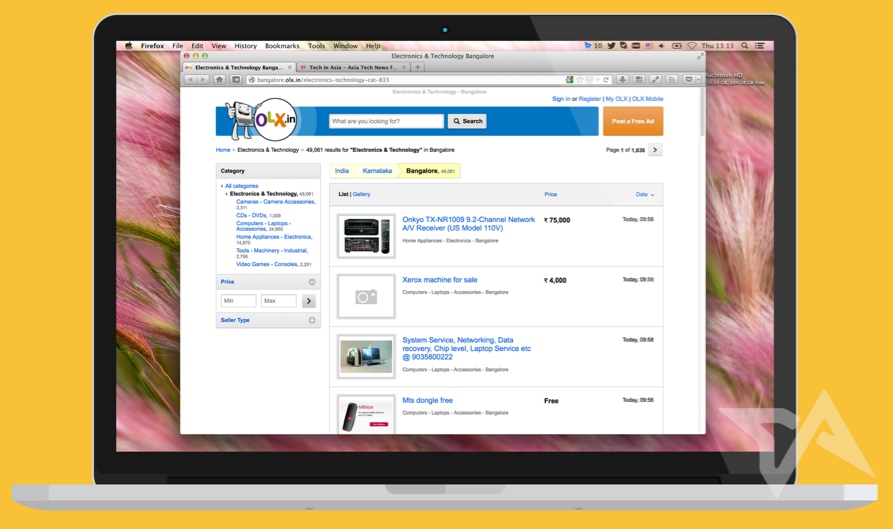 Aside from general classifieds ads, OLX India is also used for some localized C2C selling. It's not quite e-commerce, as the merchants and buyers meet up face-to-face to inspect the goods and hand over cash. Batra says that OLX India might consider e-payments and broadening its scope to e-commerce down the line, but only to the extent that it might "improve the experience for our users." For now, the site is focused on free listings – paid ones were killed off quietly last year – and monetizing by advertisements it places on the site.
Currently, 90 percent of the sellers on the site are individuals, not merchants with a bunch of stock to shift, and there's no plan to morph into India's version of Taobao, the iconic Chinese e-commerce site that turned China into a nation of amateur e-shopkeepers. Instead, the site is focusing on classifieds for its most popular sections, such as mobiles, gadgets, used cars and bikes, and household goods. Batra adds, "We are also doing very well organically in local jobs [listings], real estate, and C2C services, where we haven't focused too much at this stage."
(Editing by Anh-Minh Do)