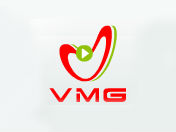 This afternoon NTT Docomo Inc. announced that it had acquired a 25 percent stake in Vietnam's VMG Media Joint Stock Company. According to its statement, the purchase is worth about 1.4 billion yen (or over $18 million).
Who is VMG? We don't write much about Vietnam, so we were wondering too. VMG is a mobile content platform provider, and a Docomo representative tells us that it serves up mobile applications, games, and music. It is also involved in billing and CRM.
Citing Asia Pacific Research Group, Docomo points out that the market size for mobile content in Vietnam was $470 million for the 2009 fiscal year, and that it could grow to a billion by 2014.
Over half of the country's population is under 30, so that should be good news for all things mobile. Although it should be pointed out that ARPU (average revenue per user) is low in the telecom sector, and is reportedly still declining.
For NTT Docomo it means more business overseas, and with a 25 percent stake in VMG, it means that it can retain voting rights for important management decisions. It also represents yet another Japanese company exploring opportunities abroad, a trend that we've been reporting a lot on here over the past few months.
Japan's CyberAgent Investment is also a 3 percent shareholder in VMG.