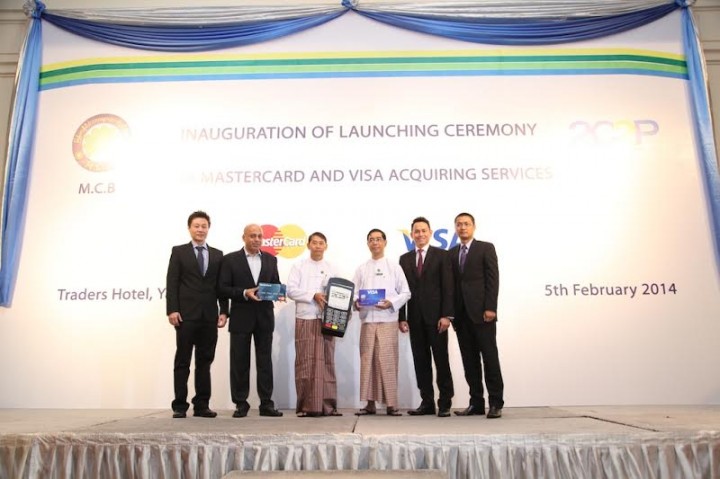 2C2P, a comprehensive payment solutions provider headquartered in Singapore, today launched a complete point of sale (POS) service in Myanmar in partnership with local bank Myanmar Citizens Bank. The service enables merchants in Myanmar to accept major international payment cards from both Visa and MasterCard.
The POS system will also come with online real time reports, slips with merchant logos, and pre- authorization for call center sales.
Such services are still new in Myanmar. MasterCard first introduced a POS service to the country in March of last year by partnering with local banks. Visa also rolled out its first POS service in Myanmar at around the same time.
Tech in Asia has contacted 2C2P to ask about how their product differs from other POS systems.
The company's move was hinted at when the founder and group CEO shared with Tech in Asia that the company had raised $2 million in Series B funding earlier this year.
Antonio Corro, country manager for Myanmar and Thailand at MasterCard, says that "the rollout of POS terminals by Myanmar Citizens Bank will benefit international visitors looking for convenient and secure payment channels when they arrive in Myanmar."
The entire POS solution runs on 2C2P's PCIDSS Level 1 (Payment Card Industry Data Security Standard Level 1) payment platform. According to the company, PCIDSS Level 1 is the highest security standard recognition set by the payment industry.
Headquartered in Singapore, 2C2P processed over $500 million worth of online payments in 2013, with operation across nine countries in Asia. PayPal, in contrast, did $180 billion worldwide in 2013.
(Editing by Terence Lee)