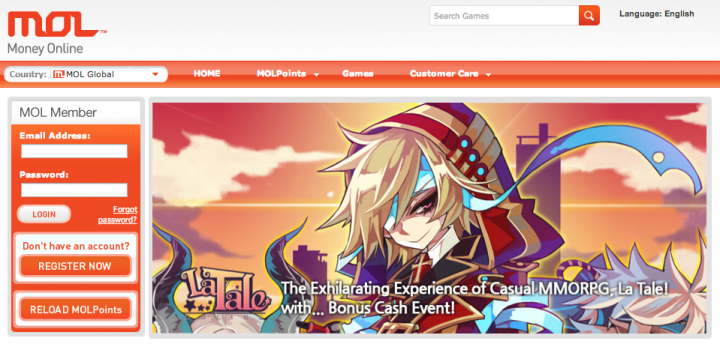 Online payment company MOL Global filed with U.S. regulators on Monday to raise about US$300 million in an IPO. The epayment monolith is majority-owned by Malaysian billionaire Vincent Tan, who is one of Malaysia's richest men. He currently owns a 69.3 percent stake of the company.
MOL, which is also widely known as Money Online, is raising funds to aid in its expansion into the rest of Southeast Asia, according to Reuters. In lieu of a new consumption tax that comes into play next year, they plan to tap the Malaysian government's push to drive epayments.
According to market research firm Frost & Sullivan, the company is the largest epayment enabler for online goods and services in Southeast Asia by payment volume. As of February this year, they handled over 60 million transactions annually, with a payment volume of over MYR1.55 billion (US$500 million).
Most recently, MOL reported a revenue of MYR171.5 million (US$54 million) for 2013, which is a 79.4 percent rise from the previous year. Similarly, MOL's profit rose to MYR18.7 million (US$5.9 million) in 2013, up from just MYR6 million (US$1.9 million) a year earlier.
The company reportedly said that it intends to use the proceeds from the offering to repay debt, and for general corporate purposes.
The filing did not reveal how many shares the company planned to sell, nor their expected price. While MOL said it intends to list on NASDAQ, it did not reveal its symbol in the filing.
(Source: Reuters)