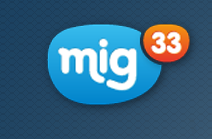 Exclusive — While the growing smartphone market tends to get the most ink in recent years, its important to note that emerging markets represent an enormous opportunity for mobile companies as well. Thus far, Singapore-based mobile social network mig33 has been at the fore of capitalizing on that market, and today it solidified its claim emphatically. The company is informing us that it has signed agreements for its Android and Java mobile apps to be pre-installed on 12 Asian handset brands in India and Indonesia, which are listed below.
| Indonesia | India |
| --- | --- |
| Skybee | Lemon Mobile |
| TiPhone | Beetel |
| Lexus Mobile | Swingtel |
| HT Mobile | Zen Mobile |
| Ktouch | Olive Telecom [3] |
| SPC | |
| Polytron | |
| MOVI | |
According to mig33, these local brands are part of a huge Chinese-made handset ecosystem that moves more than a billion mobile [1] devices each year. The most recent figures indicate that there's an exceedlingly long tail of handset makers which account for about 30 percent of the mobile market beyond the top ten mobile vendors [2]. mig33's founder and CEO Steven Goh elaborated on what today's announcement means for the company:
Today's news is all about reach and opportunity. The next wave of mig33's growth will come from the relationships we're forging with Asian handset brands and, to an even greater extent, with the firms that develop the handset architecture. Just as mig33 went from zero to 50+ million members based primarily on our J2ME app, we expect to see exponential growth based on this emerging position as a 'must have' app for Android users all across emerging markets.
When we last heard form mig33 a few weeks back, it had announced it's new miniblog which it hopes can be "the centerpiece of mig33." We understand that this will be integrated into mig33's third-party games, chat, profiles, and avatars – which should bring a level of social previously not seen in these local mobile markets.
So far mig33 has over 55 million registered members all over the world, and today's announcement should help that figure grow even further.