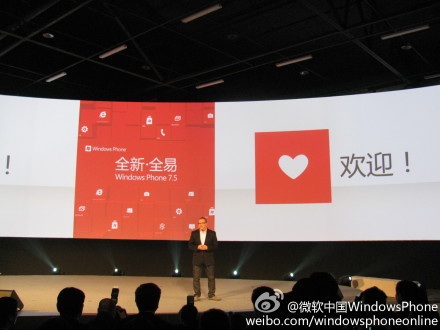 Microsoft (NASDAQ:MSFT) has just wrapped up its own launch event in Beijing for its new mobile operating system, WP7. It marks the official Chinese debut of the software, which will hit the shelves by the end of the month on new devices from Nokia, HTC, and ZTE.
Here are some of the event highlights, along with photos from various sources on Sina Weibo:
The hour-long launch focused on usability and readiness, emphasising that 2,000 Chinese-made apps – out of over 70,000 WP7 titles – have already been made, allowing potential switchers in China to be able to do all the social networking, gaming, and online shopping that they'd expect on a new smartphone: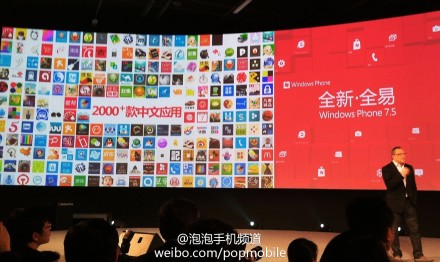 Among the new apps was one on display from e-commerce site 360Buy (pictured below), and plus there are a number of updates to the early-bird Chinese WP7 apps that we looked at last summer: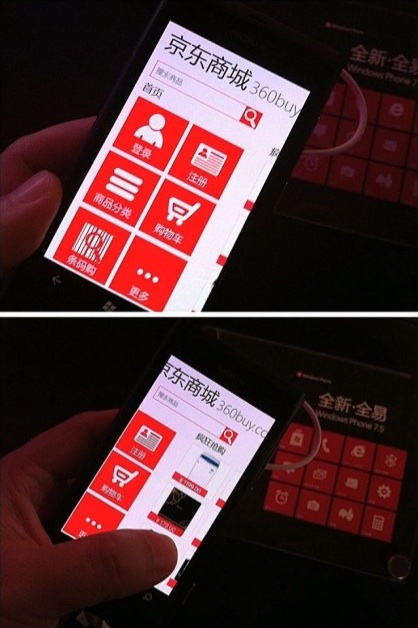 WP7-powered phones from Nokia (HEL:NOK1V; NYSE:NOK), HTC (TPE:2498), and ZTE (HKG:0763; SHE:000063) all got a quick live demo: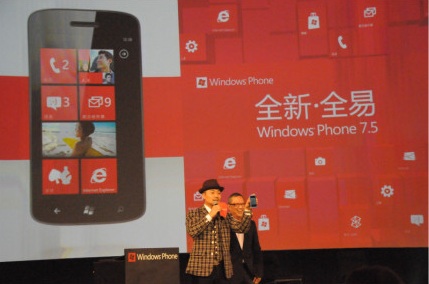 China Telecom's (NYSE:CHA; HKG:0728) deputy GM, Yang Xiaowei, hit the stage to explain in brief that his company will launch a CDMA version of Nokia's Lumia 800 next week in conjunction with Nokia itself: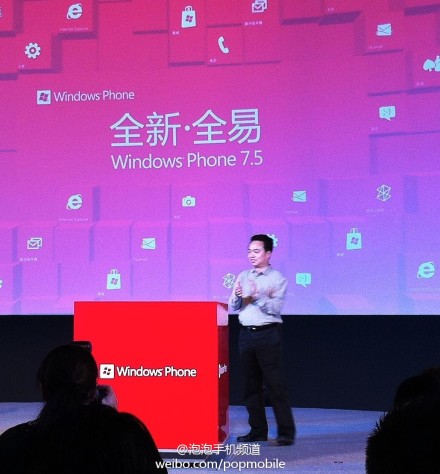 Weird interpretative dance. Apple doesn't give you stuff like that!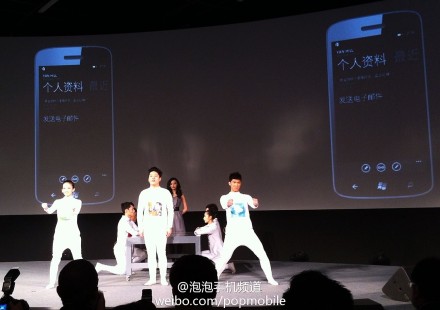 ZTE's contender will be this, the WP7-powered Mimosa: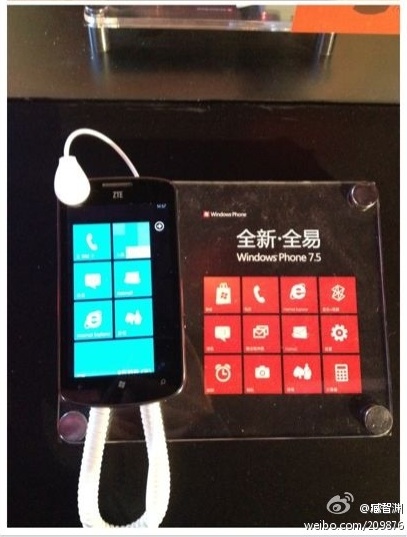 HTC's will be the HTC Triumph, which is a remake of the Titan phone: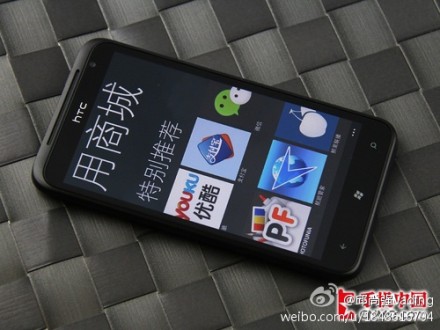 Microsoft's SkyDrive cloud service got some stage time, with the focus on its 25GB of storage compared to only 5GB on Apple's iCloud: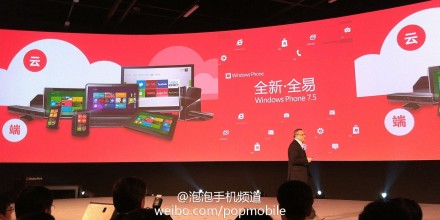 That's it for now. Nokia is expected to be in action this time next week launching its Lumia WP7 phones in China, probably with China Telecom, and maybe the other two mobile telcos as well.
[Most images from Popmobile's Weibo page – thanks!]