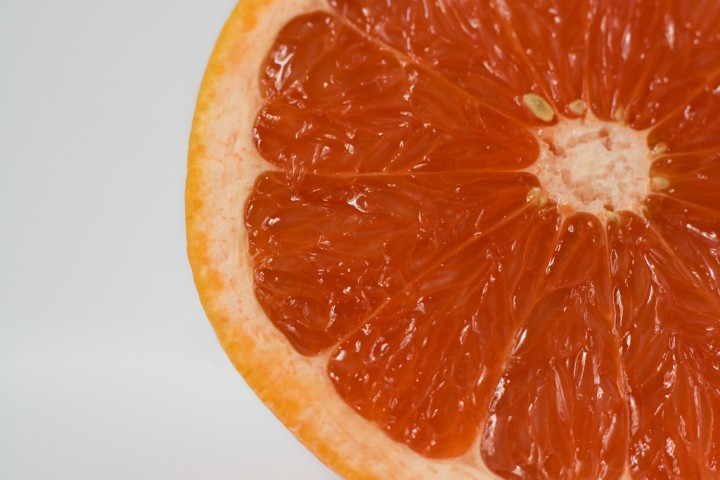 Meet You, a Chinese social lifestyle app for women, just announced that it received $15 million in Series B, reports Tencent Tech (hat-tip Technode).
The funding comes from Matrix Partners, the Waltham, MA-based global investment firm whose vast China portfolio includes Umeng, the mobile analytics firm that was recently purchased by Alibaba, and Momo, the popular Chinese flirting app.
It just so happens that the Greater China team here at Tech in Asia contains as many y-chromosomes as it does x-chromosomes, which unfortunately means that we sometimes miss out innovative apps geared towards women. But if you take a look at the download rankings for any Chinese app store, you'll notice that many such apps will regularly occupy space in the top 50.
Meet You is no exception – according to App Annie, it's occupied the top spot for the health category in China's App Store on a consistent basis since last November, and it currently sits at number 49 in the "overall" board of Xiaomi's App store.
What's Meet You?
Tencent Tech states that upon its founding in April 2013, Meet You originated as a menstruation tracker and calendar, but when the company introduced social elements last September, it began to see strong traction.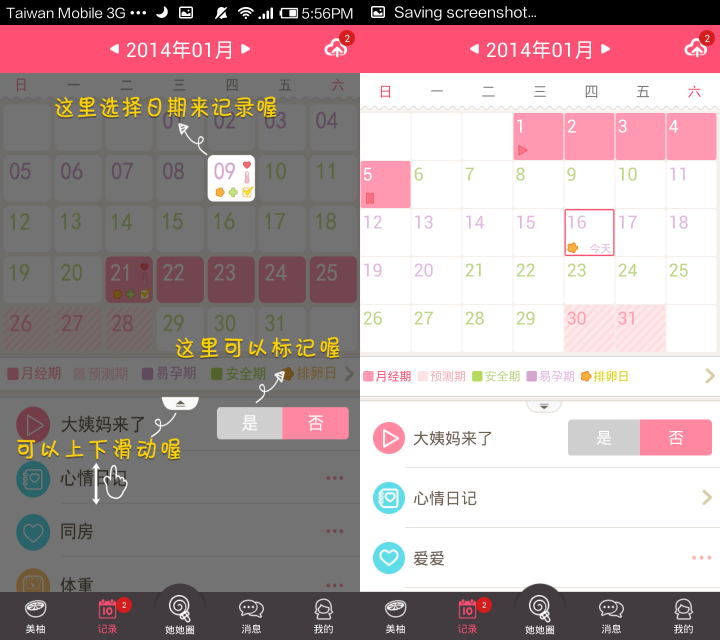 We took Meet You for a test drive, and it's clear that it's not just a calendar, but a social network for women – and a pretty active one at that. In addition to logging a menstruation and health diary, users can join a number of different themed groups including weight loss, clothing, fitness, relationships, and travel. These groups look and work much like "message board"-style social networks, with long conversation threads, pseudonyms as usernames, and a preference towards abundant content over slick design.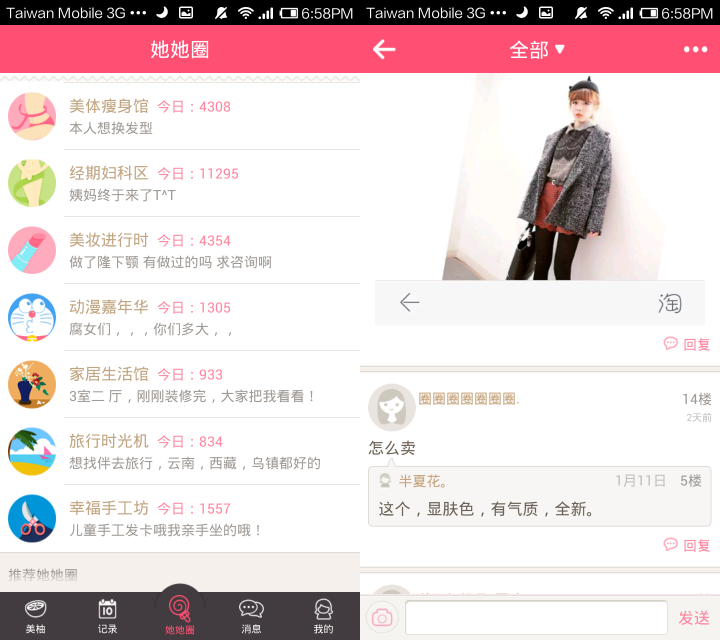 To date, Meet You has reportedly accumulated two million daily active users, 1.2 million daily active users of its social network, and over 800,000 daily posts.
(Editing by Paul Bischoff)