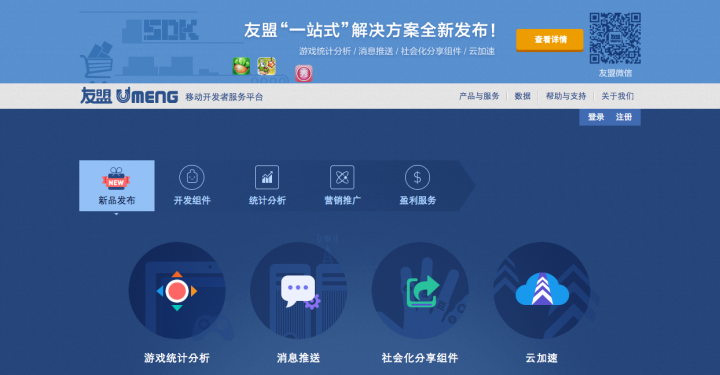 Umeng, the Chinese app analytics firm formed by Google, Yahoo, and Baidu alumni, confirmed that it has been acquired by Alibaba.
Media reports disclosed no figure for the cost of the acquisitions, though we've reached out to Alibaba to see if the details of the transaction can be revealed. Rumors had been circulating since February that Alibaba had made offers to acquire Umeng, though when Tech in Asia spoke with the latter company in May, founder Jiang Fan stated that no agreement had been reached.
According to Tencent Tech, Umeng will continue to operate as an independent entity.
The acquisition will provide Alibaba access to Umeng's tools and data. At the moment, the analytics firm supports Android, iOS, and Windows platforms, and is being used in over 180,000 apps by over 60,000 developers. As Alibaba aspires to enhance its mobile portfolio, Umeng's resources will give the tech giant yet another channel through which it can reach out to developers.
Alibaba's latest earnings report saw its revenue soar 61 percent year-on-year from $1.077 billion to $1.737 billion, while its net profit sprung from $273 million to to $707 million. The company's highly anticipated IPO now looks set to take place in Hong Kong.
(Editing by Terence Lee)