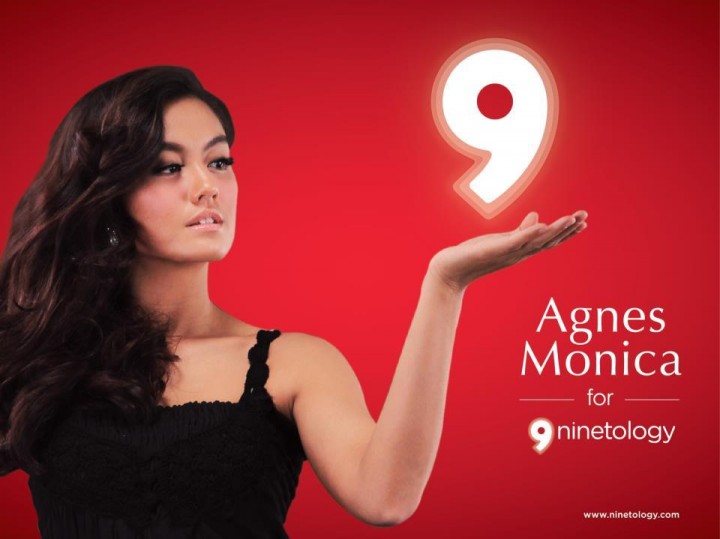 (Update: We made a mistake in mentioning the product series. We apologize for the inconvenience.)
Indonesians love their gadgets, and Malaysia-based smartphone manufacturer Ninetology has arrived in Indonesia to tap into the country's enthusiastic market.
While Ninetology's smartphones look quite fashionable, the biggest appeal for me is how Indonesian celebrity Agnes Monica is not only the company's brand ambassador, but she is also one of the biggest shareholders of Ninetology Indonesia.
Agnes Monica is a huge music star in Indonesia. She is the biggest celebrity in terms of Twitter followers in the country and is now looking to make her mark internationally by releasing her single Coke Bottle in the US in collaboration with music producer Timbaland.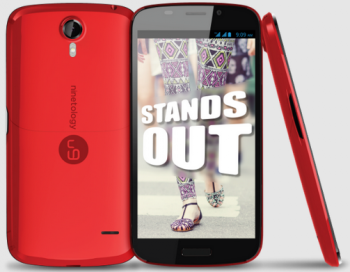 Ninetology is releasing three smartphone models from its U9 series in Indonesia: P1, Q1, and X1 (pictured right). The P1 and Q1 are both Android-based dual-core phones, the main differences being in the phone size and camera capabilities. The X1 is Ninetology's flagship phone, with a 1.2 GHz quad-core Mediatek processor and a 13MP rear camera under a 4.8-inch screen.
The P1 is priced at IDR 1 million ($92), Q1 at IDR 1.4 million ($129), and X1 at IDR 3.4 million ($313). All Ninetology phones will come with exclusive "Agnez Mo Apps" which wants to be a one-stop shop for the latest information about Indonesian celebrities (including Agnes Monica of course) collected from various social media like Twitter and Instagram. The phones will start selling in November.
Making a mark in Malaysia
Ninetology was launched in August last year in Malaysia, and in just one year the company claims that it has grown to 12 percent market share of smartphones in the country.
CEO Sean Ng is optimistic that they can disrupt the Indonesian market. The firm targets $200 million in revenue by the end of 2014 in Indonesia. He believes that they will become one of the top five smartphone brands in Indonesia if they can achieve that revenue target.
The team plans to expand to other southeast Asian markets too like Thailand, Vietnam, and Singapore.
Lots of rivals
Ninetology seems to have a unique way to appeal to Indonesian users with its long-term association with Agnes Monica. The company will find tough competition here as China-based Oppo is betting its resources in Indonesia by hiring 1,000 employees in the past six months. Indonesia's homegrown phone-makers such as Advan, Evercoss, Mito, and Smartfren will be watching closely and fighting back.
You can find more information about Ninetology Indonesia and its phones here.
(Editing by Steven Millward)