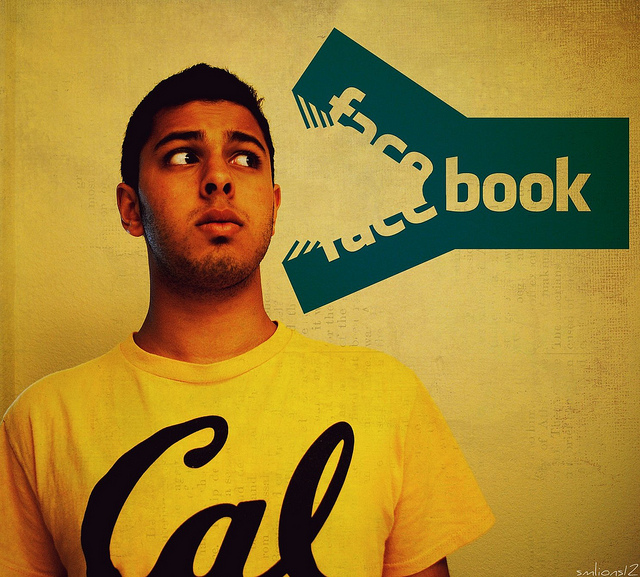 A nasty prank on Facebook was the tipping point for the Malaysian government, who is now looking into the possibility of banning the social media website, according to a report by Bernama. A user, who goes by the name Chandra Lawan Tetap Lawan, had recently put up a picture of a gory road accident doctored with the face of the Malaysian king, Yang di-Pertuan Agong Tuanku Abdul Halim Mu'adzam Shah. Authorities are currently working together to track him down.
This is only one of 2,000 reports of abuse that have been made, according to communication and multimedia minister Ahmad Shabery Cheek. "If the people are of the opinion that Facebook should be banned, we are prepared to look into the matter," he reportedly said. The question is whether shutting down the 15 million Malaysian Facebook accounts because of these reports of abuse, which make up a tiny 0.01 percent of the total, is justified.
Ahmad Shabery admits that it might be impossible to pull this off. "Many businesses are also using Facebook, others to forge family ties and have nothing to do with politics […] and the complaints received were around 2,000 only. Should we shut it down because of 2,000 reports? We need to relook this."
See: In Singapore, tech-savvy gang members use Facebook to find new blood
As expected, the reactions from local netizens have been nothing short of contemptuous: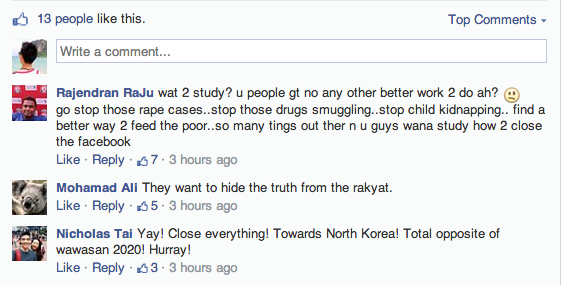 The ministry will continue to gather public feedback before making a firm decision on this.
(Update on August 20: Several non-governmental organisations and academicians have suggested that the government consider making it a requirement for Facebook account owners to register with the Malaysian Communications and Multimedia Commission (MCMC)  so that the identity of the account owners can be detected easily.
However, the president of Malaysian Mobile Content Providers Association (MMCP), Johary Mustaphaand, and Ahmad Shabery have all but said that this is impossible, especially given the fact that Malaysia's 15 million users make up a mere fraction of total number of Facebook account owners worldwide, which numbers at 1.3 billion.
Johary told Bernama in the report they would require the cooperation of Facebook's server in the US, which would likely not happen. "From the industry's viewpoint, it is not relevant for the social website server to give special exemption to any party for that purpose [registration] as such action will only inconvenience the Facebook users.")
(Image credit: Flickr user Dimitris Kalogeropoylos)